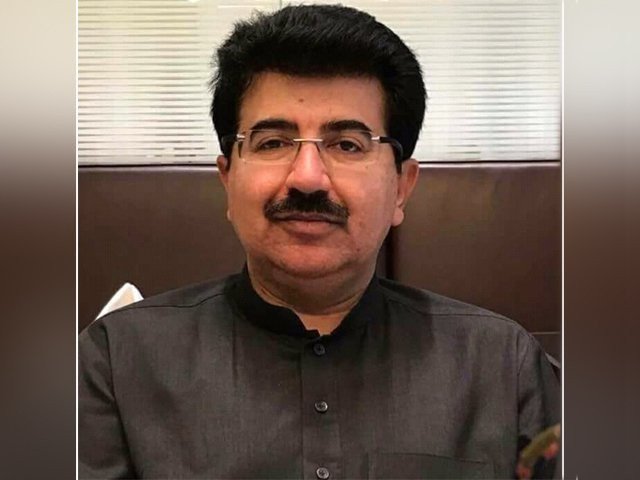 ---
KARACHI: Differences developed within the Muttahida Qaumi Movement (MQM) – Pakistan after the party voted for Sadiq Sanjrani in the Senate chairperson election. MQM-Pakistan leaders Kunwar Naveed and Mayor Wasim Akhtar held serious reservations on the issue, while Amir Khan strongly supported Sanjrani's nomination for chairpersonship.

The Senate elections caused a great deal of turmoil and rifts within MQM-Pakistan. The party leadership split into two groups – the PIB group led by Dr Farooq Sattar and Bahadurabad group led by Khalid Maqbool Siddiqui.

MQM-Pakistan leaders developed differences over party support for the Senate chairperson after Naveed refused to join the Bahadurabad faction. Sources said that MQM's Bahadurabad faction had the support of four senators, while its leaders were deliberating on the Senate chairperson nominations with all political parties.

"A large number of Bahadurabad leaders had decided to support the Pakistan Muslim League – Nawaz candidate for the post of Senate chairperson and a surety for such was also given to Governor Mohammad Zubair," sources revealed, adding that an MQM delegation also met former prime minister Nawaz Sharif in Islamabad and assured him support of the Bahadurabad group. According to sources, Khan and Siddiqui decided to vote for Sanjrani at the eleventh hour, creating doubt amongst several party workers in Karachi.

Bahadurabad faction has five de-facto RC chiefs: Farooq Sattar

MQM leaders Akhtar, Faisal Sabzwari and Naveed instantly flew to Islamabad to find out the reasons behind the hasty move. "The decision to support Sanjrani was made in the best interests of the nation," sources quoted Khan as saying. On the other hand, Naveed said that the party had successfully broken political deals with PML-N and that the federal government was ready to provide support for the Karachi Package in addition to its plans for several mega projects in the city.

According to sources, Akhtar strongly opposed the decision but chose not to act. Bahadurabad faction leaders received heavy criticism from the PML-N, which had been counting on the party's vote. Consequently, PML-N's defeat may reflect in sluggish performance in development works in Karachi. At the same time, further rifts have developed amongst Bahadurabad leaders, with Khan and Naveed reportedly working as independent political units.

Naveed has not been visiting the Bahadurabad office since the Senate elections, revealed sources, adding that he is particularly avoiding contact with leaders close to Khan, while Akhtar has also not been frequenting the office.
COMMENTS
Comments are moderated and generally will be posted if they are on-topic and not abusive.
For more information, please see our Comments FAQ