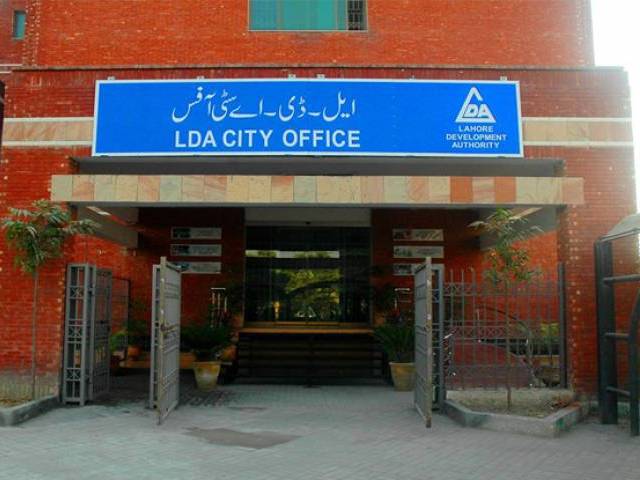 ---
LAHORE: Following the tightening of the noose by NAB around the necks of bigwigs in the Lahore Development Authority (LDA), officials of the city developer have gone on unannounced "go-slow". This has been causing a massive inconvenience for citizens.

A number of locals and property developers complained that after arrests of former LDA Director General Ahad Khan Cheema, Chief Engineer Israr Saeed and other senior officials by the National Accountability Bureau (NAB), LDA officials have virtually stopped functioning.

A property developer, requesting anonymity, highlighted that hundreds of cases, from simple approval of building plans to commercial plaza or housing societies', have been piled up due to the move of LDA officials. He pointed out that it was impossible to get an approval from the city developer without payment of speed money on routine days.

"Now, they have another excuse that NAB has initiated an investigation against LDA officials. Either you have to pay a higher price or wait for the dust to settle," he indicated.

A citizen, Muhammad Naseem, said he got his building plan approved for a five-marla house during a stipulated period. However, he pointed out that several others were complaining about the sluggish performance of LDA officials.

LDA starts work on new housing scheme

He added that a couple of officials of the authority indicated that since the corruption watchdog was active and its officials were visiting LDA offices on a day-to-day basis, it was better to calm the situation down instead of showing performance and getting into trouble.

Speaking to The Express Tribune, an LDA official stated that panic had spread among all ranks of the authority when Cheema was arrested from his office last month. "Initially, the provincial government and civil bureaucracy put their weight behind him and there was hope that he would be released after interrogation in a couple of days.

However, once the court handed him over to NAB on physical remand and the anti-graft body had also arrested an LDA chief engineer, along with three other senior officials, the situation spiraled out of control. Currently, officials are demoralised and reluctant to work efficiently. They are performing routine jobs to keep their offices functional."

Punjab chief minister's advisor and the in-charge of the biggest development project of the Punjab— the Orange Line Metro Train— Khawaja Ahmad Hassaan also highlighted that LDA staff was badly demoralised due to the arrests of senior officers. He added the government had given acting charge of the authority to the Traffic Engineering and Transport Planning Agency's (TEPA) chief engineer for smooth functionality, but people were disheartened. He underlined that as per Punjab government's vision, the corruption watchdog should conduct a transparent inquiry, but should not harass other staff.

A civil contractor, working on several development projects across Punjab, said NAB action against the city developer may negatively impact development initiatives in the province. The Ashiana-e-Iqbal House Scheme was a project conceived on public-private partnership model, but the anti-graft body action against it will also have a negative effect on private sector investment in big projects, he concluded.

Published in The Express Tribune, March 18th, 2018.