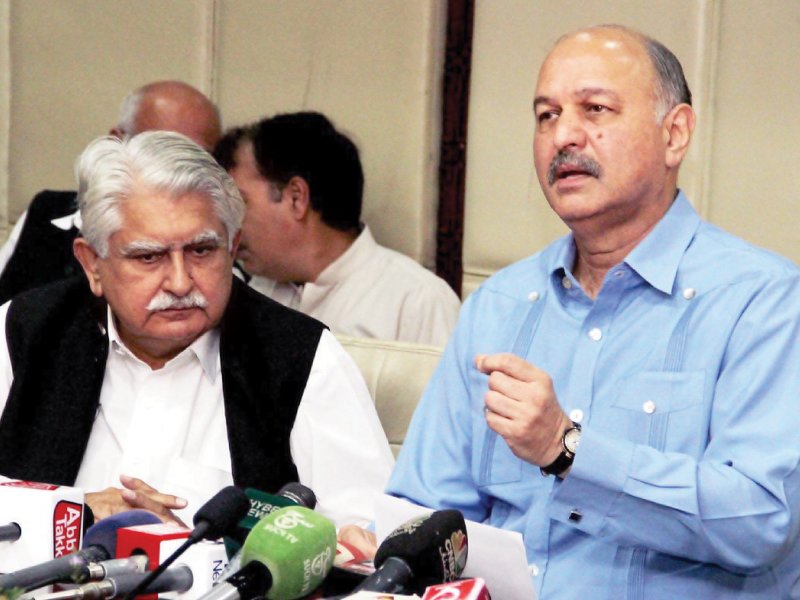 ---
ISLAMABAD: Pakistan Muslim League-Nawaz (PML-N) Senator Mushahid Hussain Sayed was honoured on Friday with the 'IRI Award for Outstanding Academic Contribution' by the council of Islamic Research Institute, International Islamic University in Islamabad.

This the first such award given by the Islamic Research Institute in recognition of Senator Mushahid's long-standing services to promote education, research, reforms, tolerance and moderation in Muslim societies particularly in Pakistan.

The award was given by president of the International Islamic University, Dr Ahmed Yusuf al Draiweesh at a special ceremony held at Faisal Mosque Campus's Quaid-e-Azam Auditorium.

Senator Mushahid Hussain joins PML-N

In his acceptance speech, the senator said he was humbled and honoured by this award, adding that Islam lays great stress on education, research and knowledge, which is the key to progress.

He said in the 'battle of ideas', Muslims must present their perspective with facts, logic and wisdom. He appreciated the role and contribution of the IIU to higher-education and educational connectivity amongst Muslim countries.