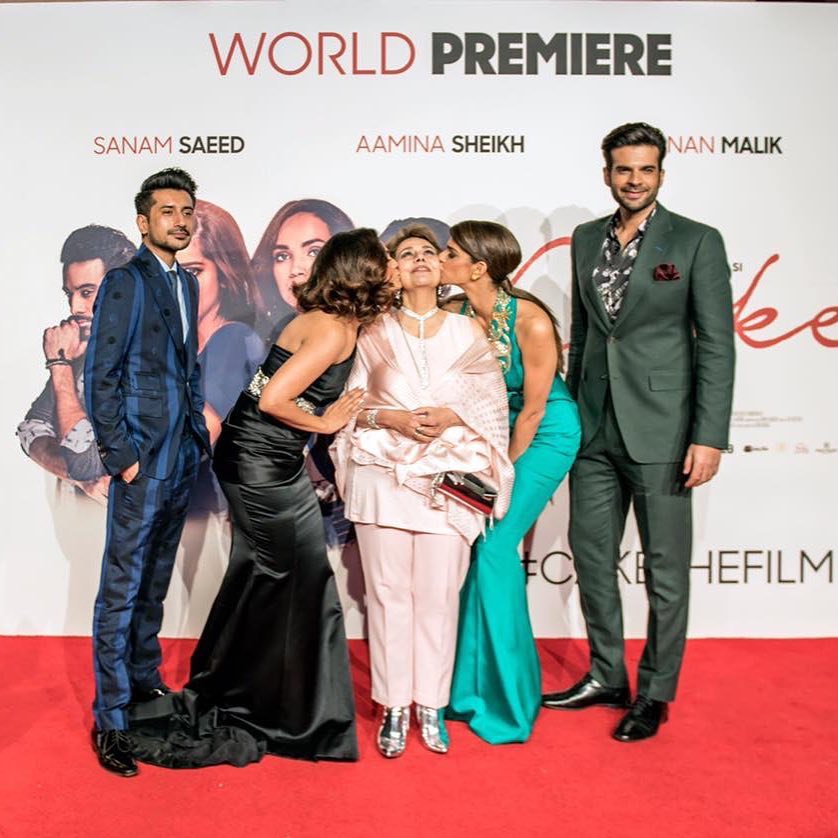 ---
Tuesday night witnessed the premiere of upcoming Pakistani film Cake held in London, reported Metro.

Actors Aamina Sheikh, Sanam Saeed, Adnan Malik, Beo Raana Zafar, along with the director Asim Abbasi and producer Syed Zulfikar Bukhari were in attendance.


Amongst the cast and crew of Cake, Leicester Square's Vue Cinema also played host to many other attendees including activist Malala Yousafzai, actors Ainy Jaffri and Mahira Khan, and DJ Naughty Boy (Shahid Khan).
Cake is the first ever Pakistani film to premiere at Leicester Square and that too, with such wide media coverage. The film is all set to release in Pakistan on March 30.



Other than an interesting title which surely piques our interests, the film boasts of a fresh and realistic portrayal of family dynamics and relationships.




A 'Cake' with a different flavour


Speaking with The Express Tribune, the film's director Asim Abbasi said the dominant theme in the film is time. "Time is the connecting thread… Absolutely. It's time in terms of how people grow old, in terms of how we deal with the past and the regrets people have," he shared.




Speaking of the unconventional title, actor Adnan Malik said, "The title is a metaphor for all the layers that come together and how these layers define a family. It's about the different ingredients that come together and make something that is often quite delicious, that is, a cake and in this case, a family."

He continued, "Also, cake is something very universal. In any part of the world, a cake is something that unites people – whether it's a birthday or any other grand event – and signifies celebration."

Have something to add to the story? Share it in the comments below.


COMMENTS
Comments are moderated and generally will be posted if they are on-topic and not abusive.
For more information, please see our Comments FAQ