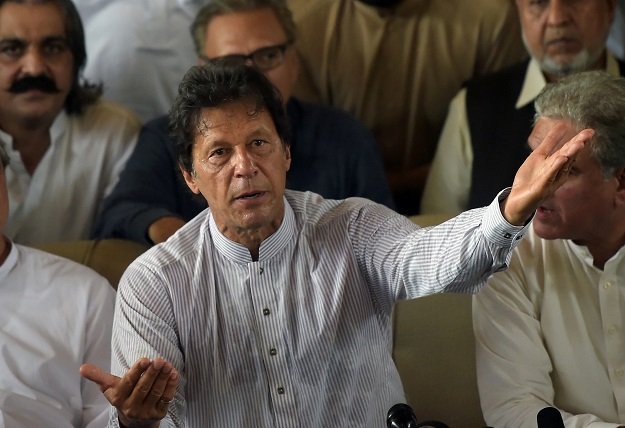 ---
Faisalabad General Secretary of Pakistan Tehreek-e-Insaf (PTI) lodged an FIR on Monday against the man who attempted to hurl a shoe at Imran Khan, Express News reported.

Dr Hassan Masood submitted written complaint against the attempt to hurl a shoe on PTI chief by Mirza Ramzan, a resident of Hajiabad area of Faisalabad.

The suspect was caught by the party workers and Imran's security staff as he allegedly attempted to open the door of the PTI chief's vehicle. Imran was preparing to leave the venue for a political rally he addressed in Faisalabad on Sunday.


Man arrested for 'attempting to throw shoe' at Imran Khan in Faisalabad


During initial interrogation, the suspect had revealed that he was sent by the son-in-law of Punjab Law Minister Rana Sanaullah, Sheharyar, and directed to hurl the shoe.

Earlier on Sunday, two men lobbed shoes at former Prime Minister Nawaz Sharif. While one hit him as he was about to begin addressing a religious seminar taking place at the madrassa, the other nearly missed.

One of the accused chanted slogans praising Mumtaz Qadri, the murderer of former Punjab governor Salman Taseer.