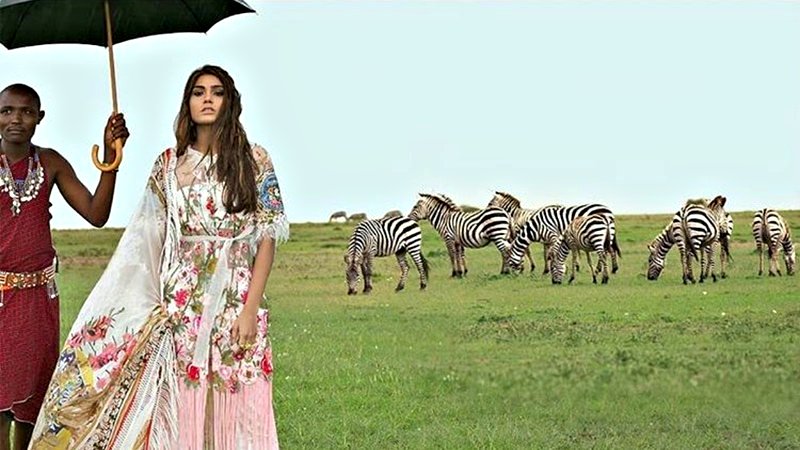 ---
After facing backlash for a 'racist' lawn campaign that allegedly 'used' native Africans and their culture as props, leading Pakistani clothing brand Sana Safinaz took to social media to respond to people's concerns.




"Recently, Sana Safinaz launched its new collection. This was inspired by the colours and traditional fashions of Africa," began the designer duo, in a series of Instagram posts. "The team at Sana Safinaz travelled to Kenya to experience the culture and lives of the Masai people first hand. We also organised a shoot to support the new collection and employed local people. We are proud of the work we did with the Masai, especially the women and stand by it."




The clothing brand further declared that they understand ethical tourism. "Avenues promoting responsible tourism exist that encourage and support local projects," the team stated. "Widows in traditional Masai culture are not allowed to re-marry and cannot own property. Tourist driven employment gives these women an opportunity to earn a living."




Sana Safinaz also stated that the funds provided by them would go towards the building of a school thus, promoting education. "We have worked hard to build a positive reputation in the industry and have been fortunate to have our hard work recognised. We are not infallible and neither are we strangers to controversy... We want to categorically state that at no point did we intend to offend anyone," the brand added.




In conclusion, the clothing giant said, "We do apologise deeply for any offence we have caused, despite this never being our intention. We have subsequently also removed any offending images from our social media."

Have something to add to the story? Share it in the comments below.
COMMENTS (1)
Comments are moderated and generally will be posted if they are on-topic and not abusive.
For more information, please see our Comments FAQ