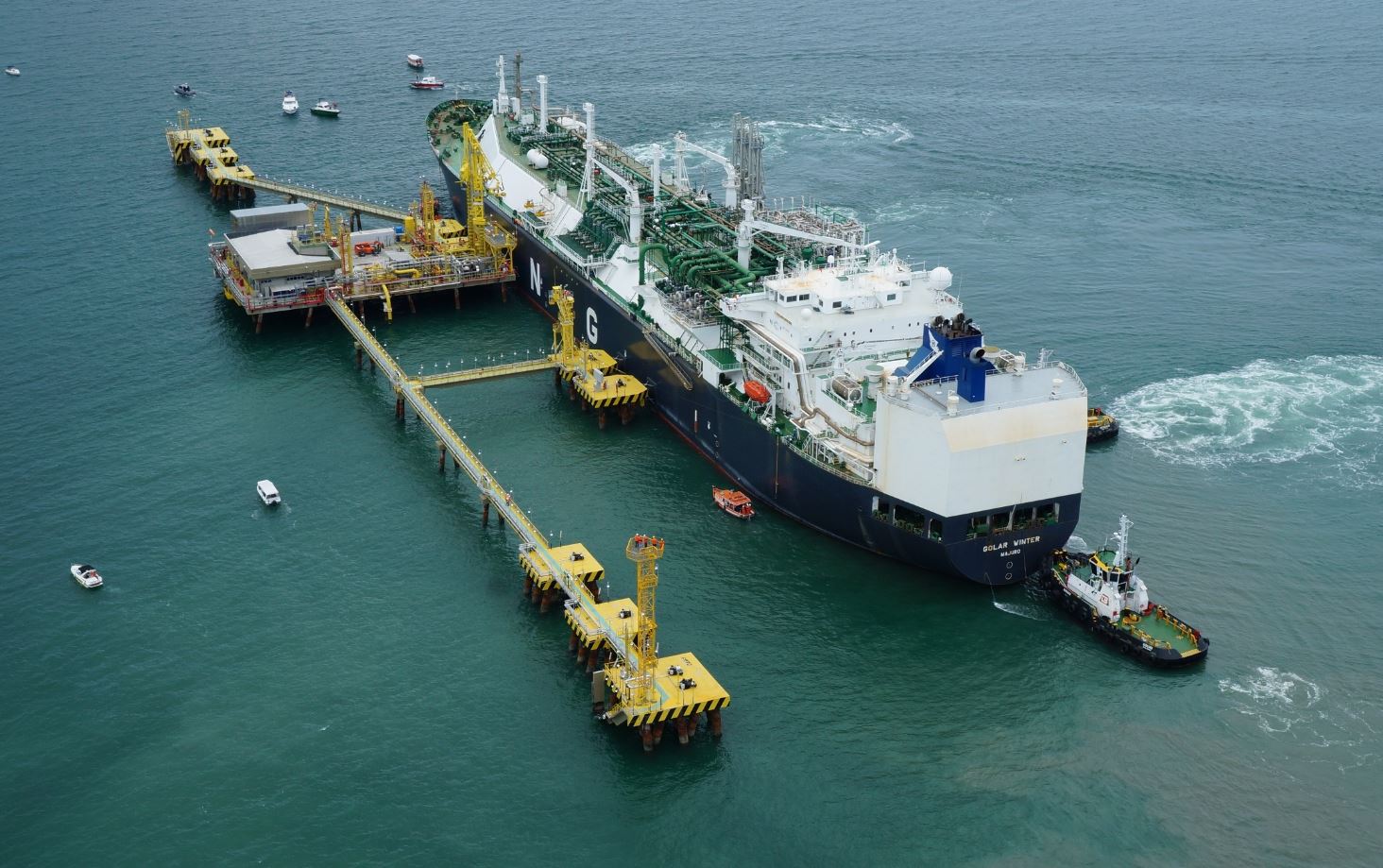 ---
SINGAPORE: Pakistan remains high on the radar of LNG marketing companies across the world as it has emerged as one of the largest importer, and is now expected to further strengthen its position with more terminals slated to come online at seaports shortly.

"Pakistan is a very well developed gas market," Shell Energy Executive Vice President Steve Hill said while responding to The Express Tribune at a media briefing on 'Shell LNG Outlook 2018' in Singapore on Friday.

"It (Pakistan) may emerge as the second or third largest importer of LNG this year or the next …it was the sixth largest importer of the gas last year," he said.

Govt agrees to allow private sector to market LNG

He added that Pakistan it has put in place reliable and quality infrastructure to import the gas after its domestic gas supplies failed to meet local needs. Pakistan's economy is growing and its gas "demand growth is a very positive story", he remarked.

China, Korea, Turkey, Spain and France remained the top five importers of LNG gas in descending order in 2017.

An official of Woodside, a leading Australian oil and gas exploration firm, also expressed high hopes to make direct supplies of LNG to Pakistan in near future.

"Recent gas discoveries in the US would make us competitive for Pakistan," manager of the company's trading arm in Singapore, Robert Pfeiffer, told The Express Tribune on the sidelines of the 'LNG Discovery Programme 2018.'

The company has so far delivered a couple of cargos to Pakistan since it laid down the infrastructure a couple of years ago. "We, most of the times, remain in talks with Pakistan for supply of the gas," he said.

Pakistan has established two LNG import terminals with installed capacity of 600 million cubic feet per day each at Port Qasim, Karachi.

It has an estimated demand of 7 billion cubic feet (bcf) per day of gas, but remains short by 3bcf per day. The available 4bcf comprises of three-fourths local and one-fourth imported component.

Shell a potential terminal operator

Steve Hill added Shell is in the process of constructing an LNG import terminal in Pakistan in collaboration with other partners.

Pakistan is currently pursuing construction of three LNG import terminals at Karachi's seaport that are expected to play a pivotal role in overcoming the deficit.

Gas demand has shot up in Pakistan after three mega LNG-fired power plants with a total installed capacity of 3,600 megawatts came online. More such LNG plants are also in the pipeline, as the government has announced to gradually replace oil-fired power plants.

LNG has become the fastest growing fuel in demand across the world due to its properties of being clean, environment-friendly and competitive in terms of price.

Eni likely to grab bigger slice of Pakistan's LNG market

Moreover, after the Paris agreement, pressure has piled on developed economies to lower carbon emissions. With a growing population, global economies have made LNG a priority fuel.

He said gas plays a growing role in meeting energy challenges. The demand for electricity is expected to grow by 1% compound annual growth rate (CARG) till 2035 from all the available sources including gas, renewables, oil, nuclear and coal.

In comparison, gas demand is expected to grow by 2% CAGR in the world. Asia would remain the growth engine of gas demand with estimated 3% CARG till 2035.

Gas remains the single largest source of producing power. However, 50% of the huge demand from China came from the non-power sector last year, as it added 70,000 LNG-based trucks. In total, China is running a total of 300,000 LNG-based trucks and buses.

Published in The Express Tribune, March 10th, 2018.

Like Business on Facebook, follow @TribuneBiz on Twitter to stay informed and join in the conversation.