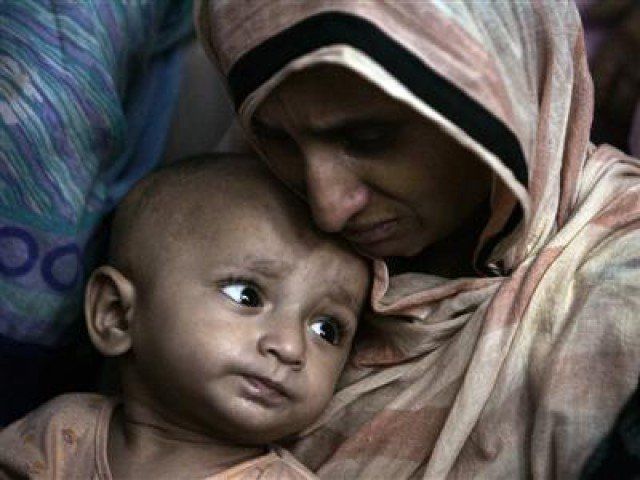 ---
KARACHI: Keeping in view the rising trend of crime against children and cases of child abuse, the Sindh police has decided to establish police stations dedicated to providing reporting and investigative facility across the province by renaming women police stations as 'women and children police stations'.

The decision regarding de-designation of women police stations as women and children police stations in each range or zone of the Sindh police and enhancement of police personnel was taken during a meeting in January this year, chaired by Chief Minister Murad Ali Shah.

In order to meet the requirement urgently, it was decided during the meeting that as an initial step, women police stations already working at range or zone level may be renamed as 'women and children police stations' with additional staff to cope with the expected magnitude of work, read a notification issued on Tuesday by Establishment AIG Naeem Ahmed Shaikh.

It further reads that the additional staff and investigation in cases against women and children needs to be specialised so it is important to post and retain willing and experienced officials for the sensitive task.

Police set up women, child protection centre

For motivation of the police officers and personnel posted at women and children police stations, an incentive of one basic pay of FY 2017-18 as an additional allowance may be given to them for betterment of institutional work, the notification read.

"I am directed to request that the proposal regarding re-designation of existing women police stations as women and children police stations with proposed manpower and provision of additional allowance amounting to one basic pay may kindly be moved to the government of Sindh for approval," it added.

In this regard, all eight women and children police stations across the province, including West Zone Karachi, South Zone Karachi, Hyderabad range, Mirpurkhas, Shaheed Benazirabad range, Sukkur range and Larkana range would have 32 inspectors, 64 sub-inspectors (SI), 128 assistant sub-inspectors (ASI), 400 head constables and 976 constables, while each police station would have four inspectors, eight sub-inspectors, 16 ASIs, 50 head constables and 122 constables.

Six, including women, kids, killed in accident

The total present strength of the eight women police stations across the province is two inspectors, eight SIs, eight ASIs, two head constables and 159 constables.