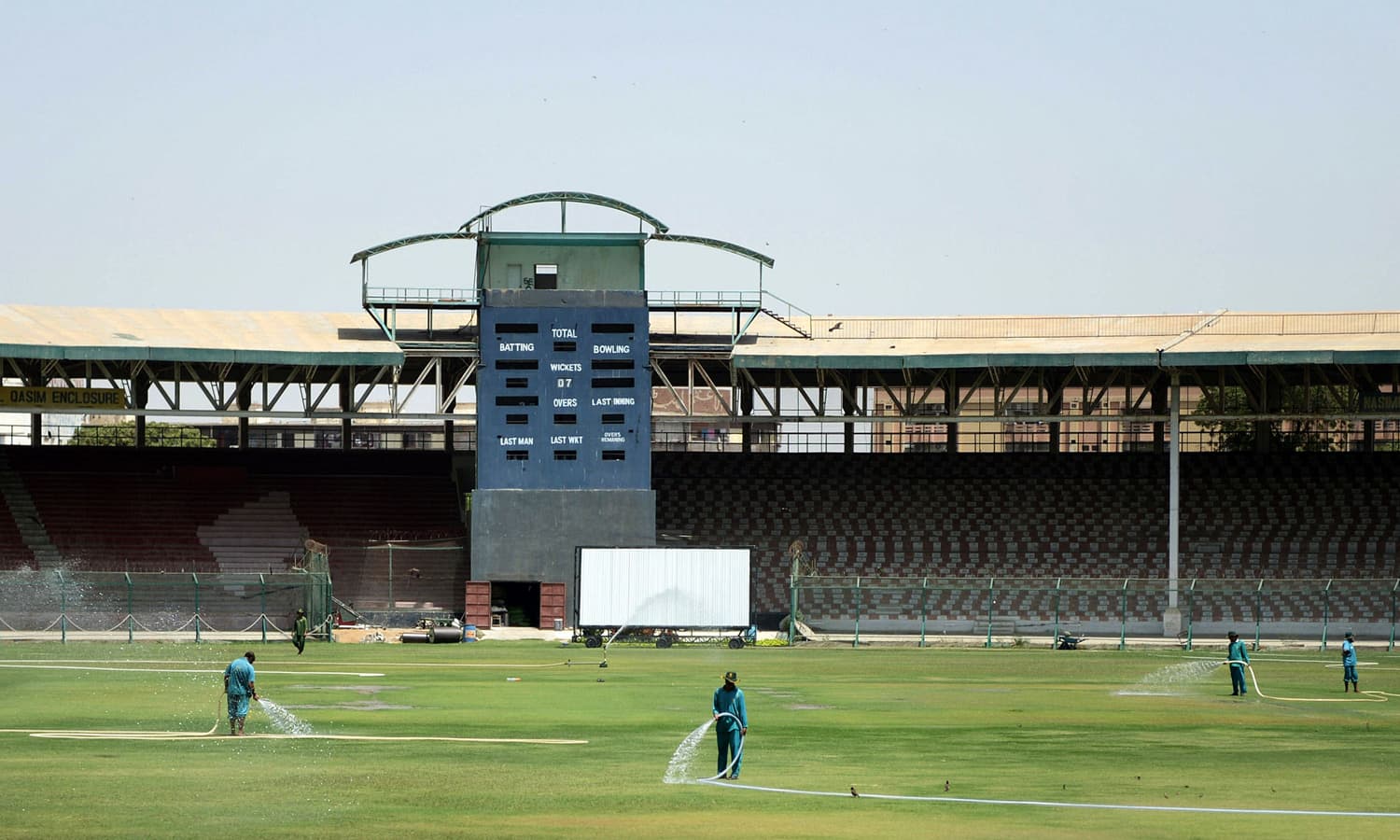 ---
KARACHI: All commercial activities will remain suspended on two main thoroughfares leading up to the National Stadium in Karachi where the final match of the third edition of the Pakistan Super League (PSL) is scheduled to be held on March 25.

According to a notification issued by the Bahadurabad police station, under the jurisdiction of Gulshan East division, all wedding halls, hotels and offices on Sharae Faisal and Karsaz Road will remain closed for 24 hours – starting from 6am on March 25 to 6am on March 26.

As the preparations for final match are in full swing and keeping in view that foreign players will be travelling to the city, security agencies have finalised a draft for their arrival and stay.

The Airport Security Force (ASF) has been directed to secure internal and external premises of Jinnah International Airport – random searches, screening of luggage and patrolling the surrounding area are all part of the elaborate security arrangements. The security plan for the match day has also been outlined with heavy police patrolling at all guest routes and inside the stadium. Clearance will be required for all sensitive areas while cars will be removed from the surrounding area.

Karachi ready for PSL final: Sindh Local Government minister

The players will be travelling in bulletproof buses throughout, while a signal-free corridor will be provided for safe transport.

Around four areas surrounding the airport, accommodation and stadium will be regulated during the PSL final. A security commander of SSP rank will also be supervising each area.

A communication desk has also been established at the stadium's guest room to facilitate players.