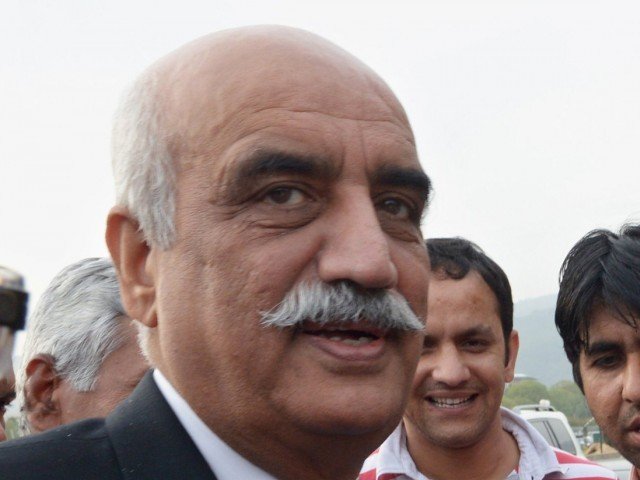 ---
The leader of the Opposition in National Assembly Syed Khurshid Ahmed Shah officially reached out to Pakistan Tehreek-e-Insaf (PTI) on behalf of Pakistan Peoples Party (PPP) to discuss setting up the caretaker government ahead of the upcoming general elections.

According to a press statement issued by the PPP's media cell, the PPP leader contacted the PTI Vice Chairperson Shah Mehmood Qureshi to discuss the interim setup in the centre as well as the provinces.

"PTI will soon forward the names of its nominees for the caretaker prime minister and chief ministers to the opposition leader," a spokesperson for PPP said.

He said discussions surrounding the caretaker government had been going on within PTI and the nominations for the interim setup will soon start coming in.

As per the spokesperson, PTI chief Imran Khan chaired a meeting recently in which the party decided to actively take part in the process of setting up the caretaker government and finalise nominations for the caretaker PM and chief ministers in all four provinces.

PML-N bags lion's share in Senate polls

Amid allegations of horse-trading, the Senate elections for half of its seats on March 3 concluded with the ruling Pakistan Muslim League-Nawaz (PML-N) – whose candidates had to contest the polls as independents after the Supreme Court's February 21 order – taking the lead with a total of 15 seats.

PPP, the second largest party in the National Assembly, however, exceeded expectations particularly in the Khyber Pakhtunkhwa and Sindh by securing a total of 12 seats.

PTI, which managed to win six seats, had to face disappointment in K-P where it got one seat less than its expectations, with the PML-N and the PPP both performing better than their total votes.