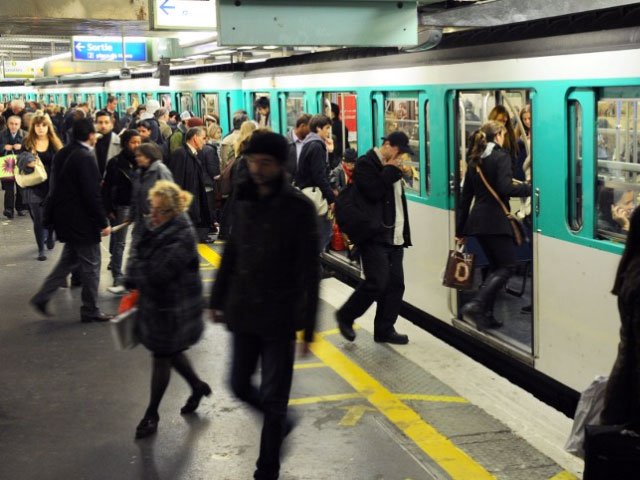 ---
PARIS: A pregnant passenger on the Paris metro has been hit with a 60 euro fine for walking the wrong way, sparking outrage on social media.

The woman, who wanted to save some time on her journey, was given the ticket last Tuesday by inspectors at Concorde station near the Louvre art gallery.

"Bravo for this racket," her partner wrote sarcastically on Twitter, alongside a picture of her printed penalty notice.


60€ d'amende sans préavis pour une femme enceinte qui prend un couloir à contre-sens. Bravo pour ce racket facile. Par contre il y a toujours autant de mendiants réguliers, de fraudeurs sans tickets, de pickpockets... cc: @le_Parisien @lemondefr #TransportsIDF @Ligne1_RATP pic.twitter.com/OUCfDqHIbe

— Nicolas MATTIOCCO (@MaKyOtOx) February 27, 2018


"A 60 euro fine without notice for a pregnant woman who goes the wrong way."

Drug crime concern mounts on Paris metro

The Paris metro operator RATP stood by the penalty, a spokesperson telling  on Saturday the one way systems are clearly marked and are aimed at avoiding "incidents" and controlling the flow of people.

However, he added the tickets for such offences were "infrequent" and it is up to the RATP inspectors to apply them or not.

Michel Babut from the leading passenger group FNAUT branded the

fine "completely stupid", adding the rules need changing.
"It's a total aberration," he told.
COMMENTS (1)
Comments are moderated and generally will be posted if they are on-topic and not abusive.
For more information, please see our Comments FAQ