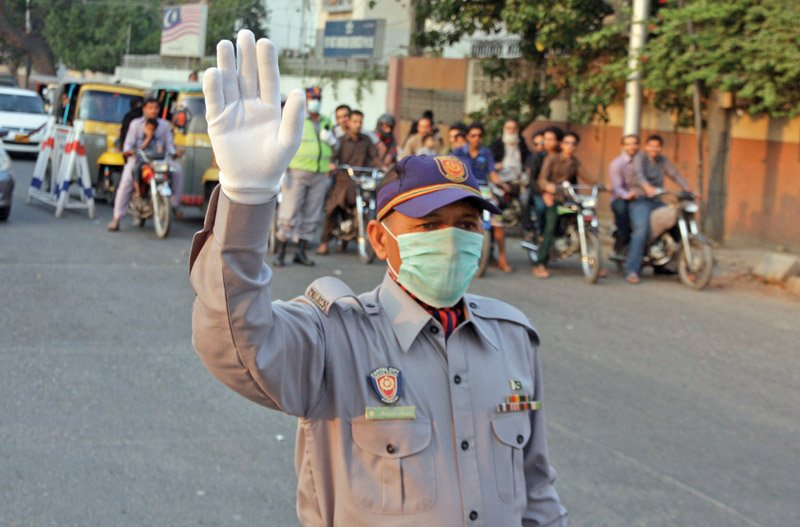 ---
KARACHI: The Sindh Assembly session was dominated on Wednesday by a discussion on VVIP culture and unnecessary police protocol awarded to ministers, lawmakers and politicians.

The call attention notice on the issue was moved by Pakistan Muslim League – Functional (PML-F) MPA Nusrat Sehar Abbasi, who asked the home minister to explain why 6,000 policemen have been deployed on VIP duties. "Can anyone, even those without government designations, receive 50 or more police personnel as part of their protocol?" she questioned. She lamented that over Rs2 billion was being spent on VVIP duties in a single year.

"Decades-old police mobiles are being used at police stations for the security of common citizens but the latest vehicles are used for the protocol of lawmakers, ministers and others. Why are we facing double standards and discrimination in every sphere of life?" she asked. Presenting details of personnel on VVIP security, Abbasi said 50 policemen are deputed for the protection of Pakistan Peoples Party (PPP) MNA Faryal Talpur, 10 for MPA Ali Nawaz Mahar and 18 for Umer Rehman Malik, the son of former interior minister Rehman Malik who earlier worked as a special assistant to chief minister.

PSP leaders attend Sindh Assembly session ahead of Senate elections

She went on to say that PPP MPA Sharmila Faruqui, who earlier served as culture minister, still enjoys a protocol of 14 policemen. Some are deployed at Faruqi's house while a few travel with her. According to Abbasir, MPA Javeed Nagori, who lives in Lyari, has around 17 policemen on his security detail. MPA and former minister Rubina Qaimkhani has 10 policemen as security and protocol while former law adviser and Senate nominee Murtaza Wahab enjoys the security of 12 policemen.

"The salaries for these cops are paid for with public money. Instead of deploying these personnel for our security, their services are hired to appease certain influential people," she lamented.

Sindh Assembly Speaker Agha Siraj Durrani told Abbasi to avoid delivering speeches on call attention notices. "You can only move the motion, not debate on it," he said, ordering her microphone to be switched off.

Home Minister Sohail Anwar Siyal responded to Abbasi's call attention by predictably calling it a 'baseless story'. "This news has appeared in some sections of the media and is baseless," he said.

During the session, PML-Nawaz MPA Ameer Hyder Shah Sherazi raised the issue of toxic alcohol (kupi), which has resulted in numerous deaths. "Not only kupi, but hashish and heroin are also being sold under the supervision of the police," he claimed. Siyal asked him to identify the cops and provide him with names so he could take action against them.

PTI MPA hurls shoe, lawmakers verbally abuse Baldev Kumar in K-P assembly

PTI walkout 

Pakistan Tehreek-e-Insaf (PTI) MPAs staged a token walk out after Khurrum Sher Zaman's adjournment motion against the appointment of Dr Asim Hussain as chairperson of the Sindh Higher Education Commission was rejected.

When Zaman moved the adjournment motion, Parliamentary Minister Nisar Ahmed Khuhro asked the deputy speaker to allow his request and put his motion in the House. Zaman wanted to speak about the issue but Deputy Speaker Shehla Raza did not give him permission and presented his adjournment in the House for a vote. The motion was rejected with majority votes.

This was followed by the PTI MPAs' protest. Speaking to media after the session, Zaman said Dr Asim is accused of embezzling Rs462 billion and his appointment as chairperson of the commission will ruin the future of the young generation. "I, being a member of the House, reserve right to speak in favour of my adjournment motion, but the deputy speaker bulldozed the rules and did not allow me to do so," he said. The MPA added that he would take the issue to the Sindh High Court.

Amid the opposition protest, the Sindh government passed a bill to charge 3% tax on rented houses.  This will only be applied in urban areas of the province where hostels and boarding house schemes will be excluded from the tax net.

National Assembly speaker greets Hindu parliamentarians on Holi eve

Moving the Sindh Sales Tax on Services (Amendment) Bill, 2018, Khuhro said that the 3% tax will be collected from buildings under commercial use. But the Muttahida Qaumi Movement (MQM) lawmakers, including those who have joined the PSP, as well as PTI, PML-N and PML-F MPAs opposed the amendment.

MQM lawmaker Mohammed Hussain exchanged heated arguments with Khuhro on the issue. "This will be an injustice with residents of urban areas and we will not accept it," Mohammed said, adding that it will create further divisions between rural and urban areas. MQM's Syed Sardar Ahmed said that rented houses do not fall under the domain of sales tax on services. "Renting a house is not a commercial activity," he said, adding that 99% sales tax is already collected from urban areas and this will increase the burden on citizens. Despite the protest, the assembly passed the law.
COMMENTS (2)
Comments are moderated and generally will be posted if they are on-topic and not abusive.
For more information, please see our Comments FAQ