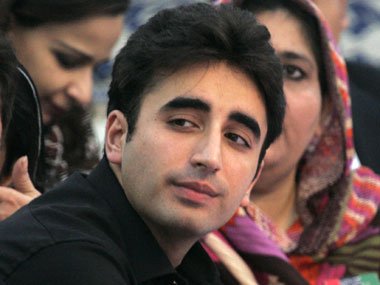 ---
KARACHI: Pakistan Peoples Party (PPP) Chairperson Bilawal Bhutto Zardari has said that his party is the only option available to the people for a peaceful, prosperous and progressive Pakistan and urged the lawmakers, leaders and workers to get ready for a vigorous election campaign across the country.

The PPP chairperson was speaking at a dinner he hosted for the party MPAs from Sindh at Bilawal House on Tuesday. PPP Women's Wing President Faryal Talpur, Aseefa Bhutto Zardari, Nisar Ahmed Khuhro, Chief Minister Murad Ali Shah, Speaker Sindh Assembly Agha Siraj Durrani, Senator Sherry Rehman, Maula Bux Chandio and other senior party leaders were also present on the occasion besides the provincial ministers, MPAs and the party candidates for the Senate.

He said that the progress made in Sindh needs to be made known to the people of other provinces. He added saying that no other province has been able to provide such health facilities and marked improvement in education which is acknowledged internationally.

Sharif family is a master of lies, deceit and hypocrisy, says Bilawal Bhutto

Bilawal Bhutto Zardari said that masses have no concern with "Mujhe Kyun Nikala" narrative as they are facing poverty, unemployment and terrorism.

The Taliban apologists gathered under Pakistan Tehreek-e-Insaf's Imran Khan are not an alternate for the masses as they have also been exposed to the masses for diverting education and Auqaf funds to the sponsors of terrorism and delivering nothing in Khyber-Pakhtunkhwa, he remarked.

He further pointed out that the PPP was the only option for those Pakistanis who want peace, prosperity and progress in the country.

"Let us take our party message to every nook and corner of the country that it is only the PPP, which can face and foil the international conspiracies against Pakistan. Only PPP can give a foreign policy, which can take the country out of isolation and restore its prestigious standing in the world capitals," the PPP chairperson added.

Bilawal Bhutto Zardari further said that next prime minister, foreign minister and chief ministers in all the provinces will be from PPP and urged the party leaders to work hard for the upcoming general elections.