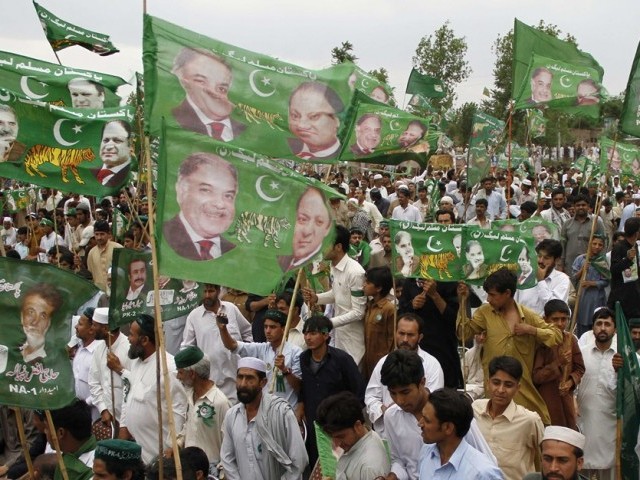 ---
In another blow to the ruling Pakistan Muslim League-Nawaz (PML-N), an MNA and a former MPA have parted ways with the party and joined the Imran Khan-led Pakistan Tehreek-e-Insaf (PTI).

According to PTI's statement, MNA Mian Tariq Mehmood and former MPA Mian Mazhar called on party's chief Imran Khan at chairman's secretariat on Tuesday and announced to join forces along-with two others.

Other senior leaders of PTI including Shah Mehmood Qureshi, Jahangir Tareen, Asad Umer, Abdul Aleem Khan and Shehryar Afridi were among those in attendance.

The PTI, in the statement, said that the former PML-N members also announced to extend a historic welcome to Imran at the party's Gujranwala rally on March 16.

Shehbaz Sharif elected as acting president of PML-N

The party quoted the two former PML-N leaders as saying that the nation wants to get rid of the gang of looters and plunderers, an apparent reference to the incumbent rulers.

"Imran Khan has guarded the future of coming generations by bringing Shari's to accountability and forthcoming elections will put an end to the group of bandits in Gujranwala as well."

The communique further said that Imran announced on the occasion that he will visit Punjab in forthcoming days and, with the support of people, answer those who "ridicule institutions."
COMMENTS
Comments are moderated and generally will be posted if they are on-topic and not abusive.
For more information, please see our Comments FAQ