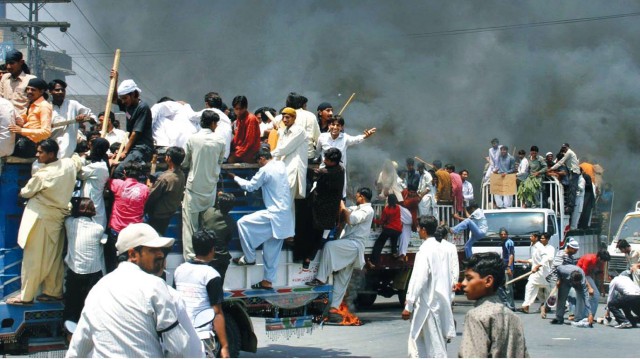 ---
ABBOTTABAD: People had to suffer as revenue staffers (patwaris) in Abbottabad continued to boycott their work for a second successive day.

The strike had been called by the provincial president of patwaris over the lack of promotions and service structures. They locked up their offices on Monday and, as a result, no work was carried out.

Abbottabad Union President Haneef Gul said that they had presented a charter of demands to K-P CM Pervez Khattak. However, they received no response.

"We had no other option left but to hold rallies and strike," Gul said, adding they intend to continue their strike for at least a week.

Unless the government addresses their issues, Gul warned that they will go on an indefinite strike.

The Abbottabad union president said that they collect around half of all revenue generated by the government, worth over Rs13 billion.

"But we are not provided with any service structure nor are we provided with time-scale promotions," Gul complained.

A patwari, who joins the service in basic pay scale grade-IX, will end up retiring in the same grade, Gul cried. He said the meagre pay of their scale meant that one of the lowest revenue functionary — and arguably the most important official in the revenue structure of the government.

He demanded that they should be hired in grade 12 with chances for promotion and increments.

Gul said that despite their hard work, they were harassed by the administration and other agencies in the name of "raids", another major issue faced by the officials of the revenue department. 

Published in The Express Tribune, February 27th, 2018.
COMMENTS
Comments are moderated and generally will be posted if they are on-topic and not abusive.
For more information, please see our Comments FAQ