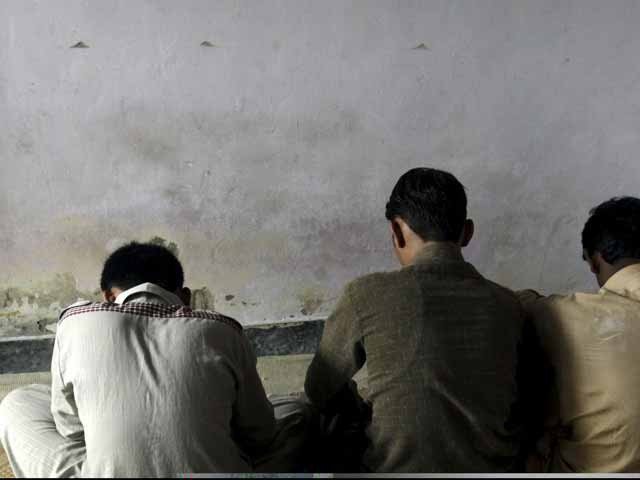 ---
A Lahore Anti-Terrorism Court (ATC) on Saturday acquitted 12 men who were accused of being involved in the 2015 child pornography case in Kasur.

According to Express News, ATC Judge Chaudhry Ilyas acquitted the men citing lack of evidence.

During the hearing, the prosecution brought forward 16 witnesses. However, after the arguments concluded, the court ruled in favour of the 12 accused.

School principal in Okara faces charges of filming students having sex

The infamous child pornography incident in Kasur was first reported in 2015 wherein at least 280 boys under the age of 14 were raped and filmed. The videos were then sent to the parents and families of the victims to extort them.

The Punjab law minister Rana Sanaullah had denied the reports at the time. However, the parents of the victims came forward and registered the cases.

Nineteen cases have been registered in the same incident whereas only some of them have been decided upon by the ATC. Others still await a verdict.'

Kasur: A timeline of tears shed and lives lost over the years

Earlier this year, Sahil, a non-profit working on child sexual abuse, issued a report that said 720 incidents of such nature have been reported from Kasur in the last three years.

Mumtaz Gohar, senior programme officer at Sahil, told The Express Tribune that in 2017, a total of 129 cases of child assault were reported from Kasur alone. Of them, 34 were abductions, 23 were rapes, 19 sodomy, 17 attempted rapes, six abduction and rapes, and four abduction and gang-rapes.

2015 saw the most such incidents recorded, with a total of 451 cases of child abuse were registered in the area. The infamous Kasur child abuse scandal accounted for 285 of these cases.

A total of 141 cases were reported in 2016 from Kasur.




COMMENTS
Comments are moderated and generally will be posted if they are on-topic and not abusive.
For more information, please see our Comments FAQ