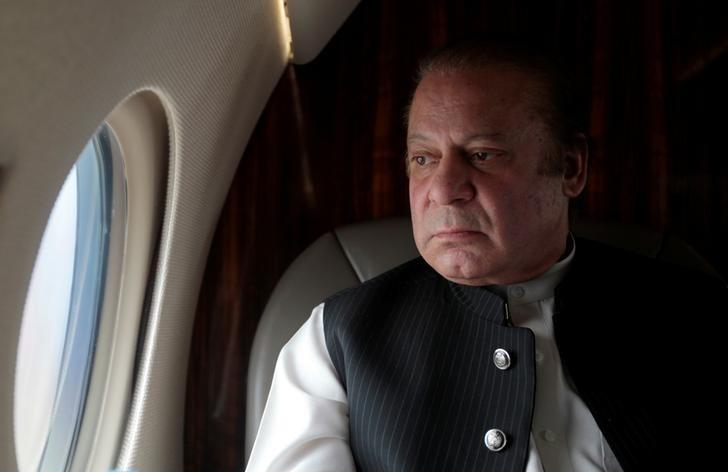 ---
The Pakistan Muslim League – Nawaz (PML-N) formed on Friday a committee to elect party head following Supreme Court's February 21 verdict disqualifying former Prime Minister Nawaz Sharif as president of the ruling party.

According to Express News, a four-member committee will decide the date for PML-N central executive committee meeting where the party will elect a president. Sources added the meeting will be held after Senate elections.

The move comes after a three-judge bench, headed by Chief Justice Mian Saqib Nisar and comprising Justice Umar Ata Bandial and Justice Ijaz ul Ahsan, issued a short order on petitions filed against Sharif's holding of the party position after his disqualification in the Panama Papers case.


Supreme Court bars disqualified Nawaz Sharif from heading PML-N


In its five-page order, read by Chief Justice Nisar, the court declared that any person who is disqualified under the Article 62 or 63 of the Constitution is barred from holding the position of "Party Head" by whatever name called.

The disqualified person, the order said, is also prohibited from exercising any of the powers provided in Article 63-A of the Constitution, as "Party Head" or any other power in that capacity under any law, rule, regulation, statute, instrument or document of any political party.

"Such bar and prohibition shall commence from the date of disqualification and continue till such time that the lack of qualification/disqualification of such person continues in terms of the provisions of Articles 62 and 63 of the Constitution", read the order.

As a result, the order goes on, all steps taken, orders passed, directions given and documents issued by Nawaz Sharif as Party Head after his disqualification on July 28, 2017 are also declared to have never been taken, passed, given or issued in the eyes of the law.