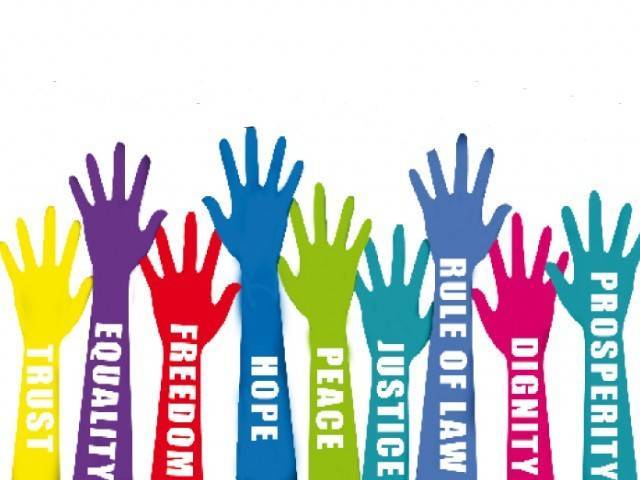 ---
ISLAMABAD: Pakistan is hosting the first-ever international moot on human rights to jointly celebrate the 70th Universal Declaration of Human Rights (UDHR) anniversary by reaffirming its national commitment to protect human rights.

The inaugural session of a three-day international conference on human rights was held on Monday evening in Islamabad, in which Prime Minister Shahid Khaqan Abbasi was invited as the chief guest.

The inaugural session was marked by mismanagement as the premier could not manage to arrive, leaving guests to wait for hours. To cover this up, the federal minister of human rights inaugurated the international moot instead.

Human rights module developed to help govt officials work with UN system

The private media, both print and electronic was kept away to cover the historical event by the federal ministry of human rights, which ironically created a hype about the conference on social media.

When The Express Tribune contacted a senior official of the ministry and inquired about the media coverage, he said, "I am not dealing with this, however, we have been strictly asked by the PM secretariat for not inviting the beat reporters for covering the inaugural session as PM secretariat will manage it by itself."

Another official stated that there were few high-level officials at the HR ministry, who are scared of inviting the private media because of having a bad experiences in the past.

Pakistan promotes importance of human rights: official

The official expressed concerns over not inviting the private media considering the significance of the event and said, "It is a fact that Pakistan is currently struggling to improve its image globally in terms of making progress in addressing human rights issues and for that media is the best tool to be used."

He added that the conference could have provided the local journalists an opportunity to have a face-to-face interaction with the national and international human rights experts, activists and scholars among others in order to get a clear picture about latest happenings and loopholes that needed to be addressed.

Talking heads: Human rights moot due in capital

The international moot covered numerous important topics and had detailed debates on topics like 'Protecting Women and Children under National and International Frameworks", "Humanity under Climate Change" and "Environmental Rights are Human Rights" among others.

Several reports on various issues related to human rights were also launched on the second day of the moot, according to the official.
COMMENTS
Comments are moderated and generally will be posted if they are on-topic and not abusive.
For more information, please see our Comments FAQ