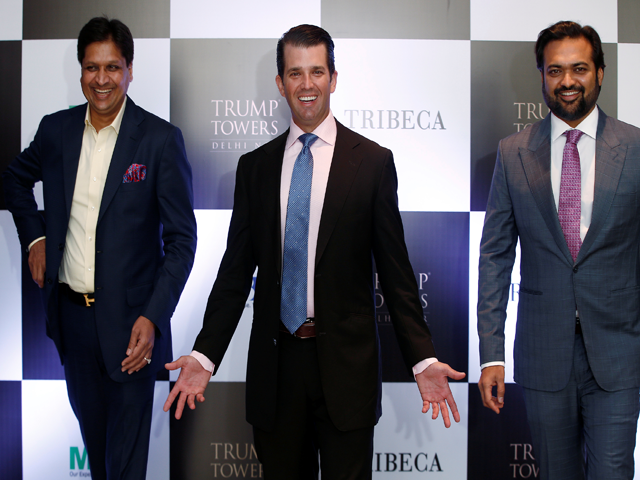 ---
NEW DELHI: US President Donald Trump's son Donald Trump Jr arrived here Tuesday on a week long visit to India.

Apart from attending the Global Business Summit in the Indian capital, Trump Jr is scheduled to visit four Indian cities to cover the sprawling Trump portfolio. In fact, he will launch two real estate projects one in Gurgaon near Delhi and the other in the eastern city of Kolkata.
During his trip, Trump Jr will also meet Indian investors and business leaders in the cities of Kolkata, Mumbai, Pune and Gurgaon.

Sources, however, said that the Indian government is treating Trump Jr's trip to India as a "private visit".

Trump junior to wine and dine luxury flat buyers in India

"This is a private visit of the US President's son. So, we are treating it accordingly," sources said.

Commenting on his upcoming visit, Trump Jr said "India is such an incredible country and our brand has enjoyed tremendous success in the region for many years."

"This trip is a celebration of all we have achieved, including the launch of the Trump developments in Kolkata and Delhi which have been underway for many months," he said in the statement issued earlier this month.
COMMENTS
Comments are moderated and generally will be posted if they are on-topic and not abusive.
For more information, please see our Comments FAQ