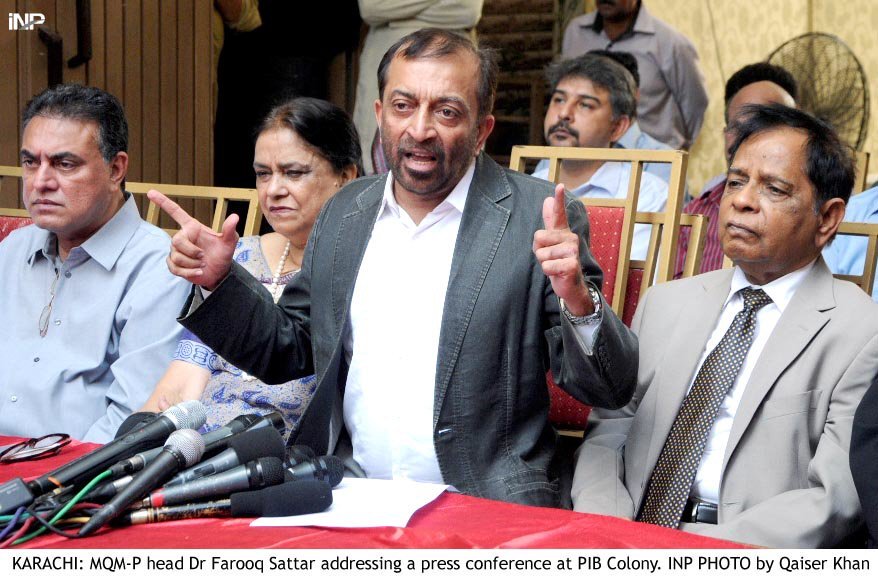 ---
KARACHI: After the date for withdrawal of Senate nominations expired on Monday, the confusion prevails over Muttahida Qaumi Movement-Pakistan (MQM-P) candidates contesting the upper house of parliament elections scheduled on March 3.

According to the Rabita Committee led by Bhadurabad group, they had finalised five names for withdrawing Sattar's nominees, but an Election Commission of Pakistan (ECP) spokesperson said that all candidates belonging to the PIB Colony group are eligible to contest the upcoming Senate poll.

Kamran Tessori, Ali Raza Abidi, Justice (retd) Hasan Feroz and Mangla Sharma are among the nominees.

Sattar wins intra-party elections

"We have not received the MQM-P Rabita Committee's list of withdrawal.  Only Dr Farough Nasim of the party, who had applied for two seats, has withdrawn from technocrat seat," the ECP spokesperson said, adding, "He, however, will be contesting election for general seat."




He also said that only 10 people belonging to various political parties and groups have withdrawn their papers.

Earlier, there were reports that the Rabitta Committee had finalised the five names for withdrawing Sattar's nominees.

According to Rabita Committee official, the party had finalised its five candidates including Faroqh Nasim and Amir Chisti for general seats, Nasreen Jalil for women seat, Abdul Qadir Khanzada for technocrat and Sanjay Parwani for minorities.