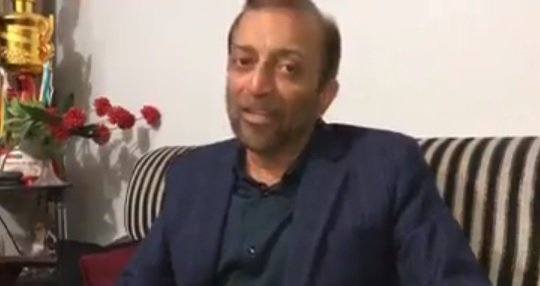 ---
KARACHI: Muttahida Qaumi Movement-Pakistan chief Farooq Sattar on Sunday won the intra-party elections of the Rabita Committee by a heavy margin. He will now continue to work as the convener.

The elections were held at KMC Ground in PIB Colony. The polling started a little late than the scheduled time. It continued without break till 7pm.




A MQM-P PIB supporter at the polling station. PHOTO: EXPRESS

Over 12,000 votes were cast. Sattar bagged 9,500 of them.

Abdul Waseem, Khawaja Suhail Mansoor, Kamran Tessori, Qamar Mansoor, Sheikh Salahuddin, Sohail Mashhadi, Ali Raza Abidi and others were elected to the Rabita Committee.

Tayyab Hussain, Saleem Bandhani, Nazia Ali, Kamran Akhtar, Farhat Khan, Azeem Farooqi and others were elected to the Central Executive Committee (CEC).




آج 18 فروری بروز اتوار ایم کیو ایم پاکستان کا انٹرا پارٹی الیکشن ہو رہا ہے۔
ملک بھر میں موجود ایم کیو ایم پاکستان کے کارکنان اپنی تحریک کو اس مشکل وقت سے نکالنے میں اپنا قردار ادا کرتے ہوۓ ہے اس انٹرا پارٹی الیکشن میں بھرپور حصہ لیں اور اپنی قیادت کا خود انتخاب کریں۔ pic.twitter.com/ijYRTUFKfw

— Dr Farooq Sattar (@DFSMQM) February 17, 2018


Addressing workers, Sattar announced that he would go to Bahadurabad.

"Now the party is starting a cleanliness campaign whereby waderas will be purged from the party," said Sattar. "Today (Monday) will be a political Valentine's day."

He declared to run the party according to the rules and not on the whims of any specific person.

"There never ever has been a party election in the history of the country," he said, adding that now the workers would lead the party.

He said as there were many party chiefs in Bahadurabad, "I could not remain a so-called leader".



MQM-Pakistan factions fail to bury the hatchet

"The workers have given their verdict and now the party head will lead the party," he said, adding that the parliamentarians were also representatives of the workers.

He said he and his workers would continue cooperating with Karachi Mayor Waseem Akhtar, adding that he would not allow any reduction in the respect of the workers.

He apologised if anyone felt hurt because of his speeches.

He said he had compromised on the Senate election seats to end the rift between the party ranks.

The meeting of the new Rabita Committee and CEC will be called at Sattar's residence where the future strategy will be discussed. Sattar and the Rabita Committee will also send the results of the intra-party elections to the Election Commission of Pakistan's office in a day or two.