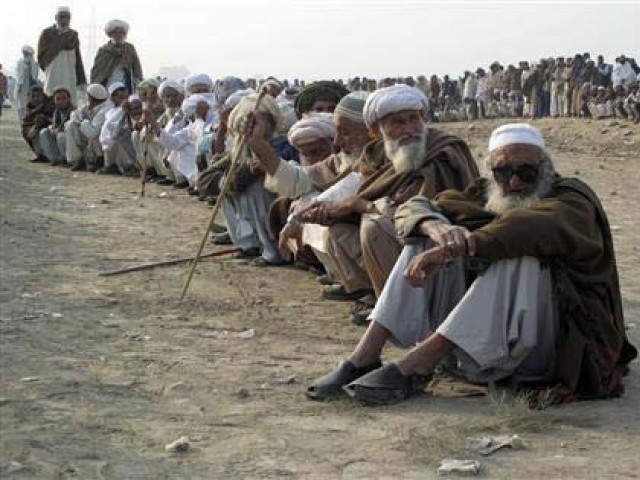 ---
PESHAWAR: A group of students hailing from the tribal areas were arrested and then allegedly tortured as they protested against a decrease in their stipends.

A student from the Federally Administered Tribal Areas (Fata) told The Express Tribune on Thursday said they had gathered outside the Fata Development Authority (FDA) office on Wednesday afternoon to protest against a slash in their stipend.

As they peacefully protested outside the protesting peacefully outside the FDA office in Hayatabad, police suddenly arrived and started arresting them.

"It is our right to do so [protest] but police used force to disperse us," he claimed.

To protest the alleged high-handedness of the police, around 60 students from Fata later gathered outside the Governor House in Peshawar to protest against the disruption to their earlier protest.

They, however, ended their protest after authorities assured them that action would be taken against those policemen who were found guilty of abuse.

SP Cantt Wasim Riaz confirmed to The Express Tribune that a group of students had gathered outside the FDA office in Hayatabad and had allegedly locked the staff, including women, inside their offices.

The scared staffers had called in the police.

A squad was dispatched from the Hayatabad police station which dispersed the protesting students.

"Some of them [students] were arrested but were later released," Riaz said.

Published in The Express Tribune, February 16th, 2018.
COMMENTS
Comments are moderated and generally will be posted if they are on-topic and not abusive.
For more information, please see our Comments FAQ