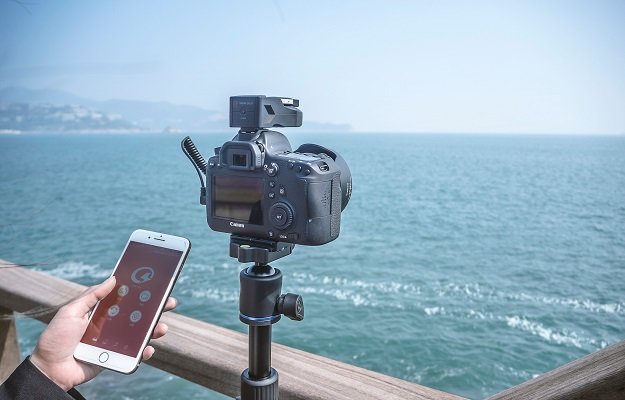 ---
Aurga, the world's first smart assistant for DSLR devices is ready to launch after reaching its funding target on Kickstarter.

The assistant is built with an AI system that tells the user the best configuration settings by "calculating the optimal number of exposures, takes them at different focus positions, and merging them into one crystal clear image."

With a hardware component plugged on top of the DSLR device and connected remotely to the app, Aurga aims to automate perfect scenarios for capturing an image.




"Our product adds the convenience of smartphone control and the power of Artificial Intelligence to automatically select the optimal camera settings so that every shot is perfect. Now, anyone can achieve professional results at the touch of a button," according to Phoenix Chen, CEO, and Founder of Aurga.

The app is available for both Android and iOS.

This Pakistani startup is making handcrafted MacBook sleeves and pads

For advanced users, the manual mode option is also available that allows fine-tuning of the shutter, ISO, and aperture. The device also captures pictures in HDR, time-lapse, portraits and action modes.

In addition to this, the app boasts the option to save pictures on cloud storage while allowing them to be shared directly from the app.

"The Aurga hardware and App camera assistant solution for DSLRs is a game-changer for amateurs and professionals alike," according to a  statement.






It remains to be seen whether the concept of automating important settings in a DSLR will be received with much appreciation given DSLR users feed on its manual configuration to differentiate between images taken by each other.

GoPro cuts 200-300 jobs in aerial products unit

In essence, automating DSLR settings goes against the basic premise of DSLR originality.

Aurga is bound to split opinion with the more casual and amateur users taking it as a tool to enhance their image clarity while the more core professionals perceiving it as a step backward.

In terms of funding, the company has crossed its funding target of $20,000 with $73,747 already pledged and expects to start shipping in May this year.
COMMENTS
Comments are moderated and generally will be posted if they are on-topic and not abusive.
For more information, please see our Comments FAQ