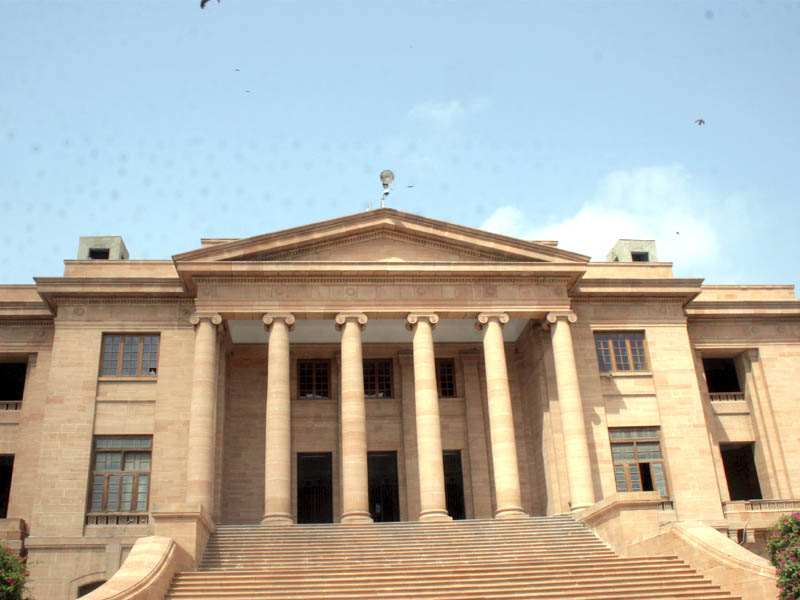 ---
KARACHI: The Sindh High Court (SHC) admitted on Wednesday a petition seeking direction for the National Counter-Terrorism Authority (Nacta) to consider candidates who had successfully passed the pre-admission qualification tests through the National Testing Service (NTS).

A two-judge bench, headed by Justice Irfan Saadat Khan, will take up the matter for hearing on February 21.

The petition was filed by the non-governmental organisation Justice Helpline through its president Nadeem Sheikh, who had taken to court the interior ministry, Nacta, NTS chairperson and others for allegedly not considering students who had passed the NTS exams.

The results of the test conducted by the NTS for admissions to medical colleges and universities across the province had become controversial following reports of a paper being leaked hours before it was to be held on October 21, 2017.

NTS entry test leak: Sindh govt to hold pre-admission tests under HEC

The petitioner argued that the government departments, as well as the students, had complete confidence in the NTS. But, the paper leak had shaken the confidence of the talented students in the NTS, he added.

In the plea, Sheikh said the NTS had also conducted the appointment test for different jobs in the Nacta in which a large number of the students had appeared and successfully passed the exam.

He said the successful candidates had to be appointed against such posts in the authority, but they were not being considered for jobs, thus mocking the talent of the successful candidates. These students are not being offered jobs anymore by the Nacta, he added.

The petitioner pleaded to the court to direct the respondents to consider those students who had successfully passed the NTS tests and give them jobs in the accordance with the law.