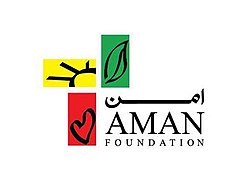 ---
The Chinese consulate has partnered with The Aman Foundation to support their life-saving ambulance programme.

The partnership was announced at the launch of a women empowerment programme at The Aman Foundation head office. The ceremony was attended by Chinese Consul-General Wang Yu and Information Minister Nasir Hussain Shah, among others.

"China places great emphasis on contributing to development in Pakistan," said the Chinese consul-general. The envoy added that many transport and energy projects in Pakistan had been completed with Chinese assistance under the larger umbrella of China-Pakistan Economic Corridor (CPEC). "As Chinese industry [has] increased its presence in Pakistan, it becomes even more necessary for Chinese businesses to contribute to local communities' [welfare] and integrate with them," the consul-general asserted.

"I am pleased to contribute to Aman ambulances and fully appreciate the remarkable service it is providing to people in Sindh," Yu said.

Motorbike Ambulance Service launched

The women empowerment programme, which was launched at the ceremony, is a female vocational training programme focusing on empowering women of marginalised communities.

"The women empowerment initiative by Aman Foundation will spark a new wave of revolution," said the information minister. Shah also lauded the foundation for running  ambulance services in Thatta and Sujawal districts. "I congratulate The Aman Foundation for another milestone achieved," the transport minister said.

The Aman Foundation Chief Executive Officer Malik Ahmad Jalal thanked the Chinese consul-general for China's assistance in the ambulance programme. "We look forward to further collaborations with China," he said, adding that the foundation had also planned to expand its ambulatory service to areas where CPEC projects were being carried out.