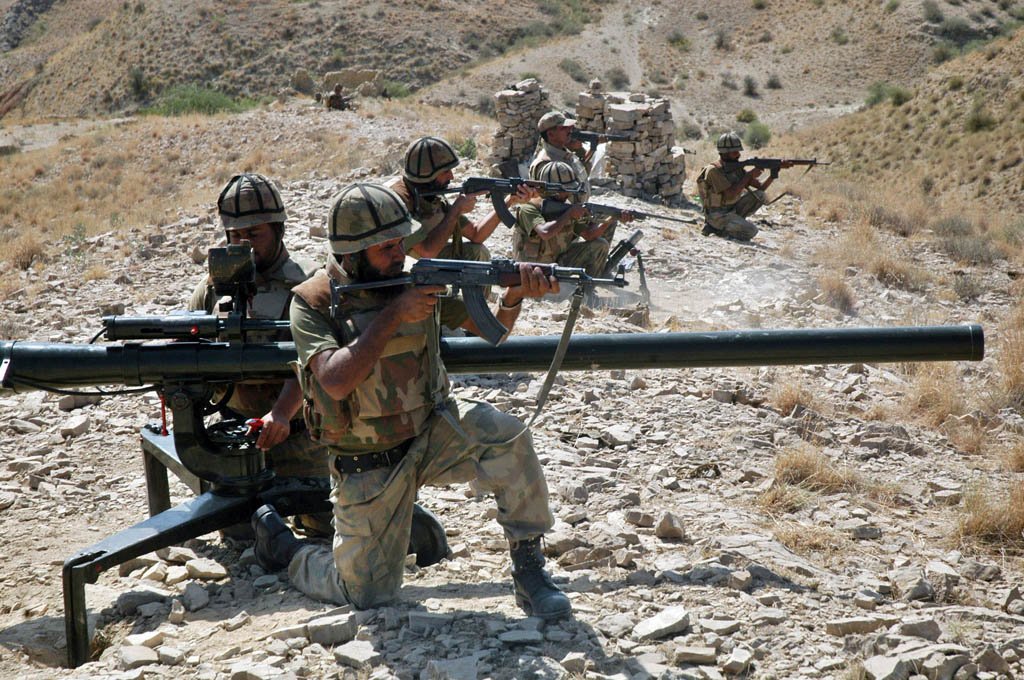 ---
KARACHI: Some called it 'Hell's Door Knocker'. Others dubbed it Pakistan's 'Wild West'. South Waziristan Agency (SWA) earned these monikers for its rugged, inhospitable terrain and its battle-hardened tribesmen.

The Tehreek-e-Taliban Pakistan, a potpourri of terrorist groups, virtually ruled SWA until June 2009 when the Pakistan Army mounted a massive operation, codenamed Rah-e-Nijat (Path to Deliverance).  Taliban terrorists were comprehensively defeated, some killed, others crippled – the remaining fled, either to neighbouring tribal regions or across the border to Afghanistan.

Re-emergence of Taliban in South Waziristan denied

Before fleeing however, they had rigged the region with landmines and improvised explosive devices (IEDs), according to security officials. And this leftover ordinance is now killing and maiming the tribespeople who have returned after years of displacement to rebuild their battered region. Dozens have died and many more injured – some crippled for life.




Last month, the Mehsuds, the predominant tribe of SWA, threatened to abandon their region if authorities failed to clear landmines and unexploded munition from the agency. A jirga of Mehsud elders warned the government to either disinfect the region of mines and IEDs or brace for a mass exodus of the Mehsuds from SWA.

Some point accusatory finger at the military for 'sprinkling the mines' in the region.

"No mines have been laid by Pakistan Army in SWA or [any other part of] FATA and none were sprinkled on [an] emergency basis," a security official told The Express Tribune. "We continue to make efforts to demine all mines, IEDs and booby traps laid by terrorists."

According to security officials, terrorists had laid Soviet-era landmines to fortify positions in their strongholds, especially in SWA. These were reinforced with booby traps and IEDs before the launch of Operation Rah-e-Nijat.

"During the offensive, the Pakistan Army cleansed the entire agency [of landmines]; several factories were also found where these mines were being prepared by terrorists," another security official said. "A colossal number of mines, IEDs and booby traps have been neutralised as a result of our painstaking initiatives."

The military undertook a comprehensive demining effort employing state-of-the-art equipment and organisations especially created to counter IEDs, booby traps and mines i.e. CIEDO (Counter Improvised Explosive Device Organisation) and S&EOD (Search & Explosive Ordnance Disposal) units.

Nonetheless, the problem still persists. This is because the terrorists had not marked the mines and had laid them in large numbers. Some mines have drifted – which is why sanitising these areas is taking time. "Our efforts are still under way to neutralise all leftover ordinance in an early timeframe without any human loss," a third official said. Demining 'population centres' is our first priority, followed by 'accessible locations' and then 'inaccessible locations'.

Security officials say efforts to sanitise the region were stepped up following the completion of Operation Zarb-e-Azb in neighbouring North Waziristan, which was once a magnet for terrorists, to make the region safe for temporarily displaced people (TDPs).

"Besides technical equipment/gadgetries, approximately 2 Brigade size forces equipped with S&EOD units, in addition to the forces already present in FATA including special manpower of HQ CIEDO have been employed for this sensitive task," the third security official said. A three-step approach was adopted for this purpose.

In the first stage, the military identified the areas where the terrorists had laid mines and IEDs and then placed a proper fence, put up warning signs and red flags at the locations. In the second stage, an awareness campaign was launched using local FM radio channels, banners, posters and pamphlets. And in the third stage, a realistic assessment was undertaken of the minefields which cannot be neutralised due to security or terrain compulsions.

Some local tribesmen allege that the military is slow to respond when they identify a landmine or IED. Security officials say this is not true. "…Bomb disposal or demining teams are always available/ accessible in the area via already intimated communication means," one official said.  "Pakistan Army is also looking after the victims of IEDs, booby traps of mines with necessary medical treatment, financial assistance or any other assistance."

Some tribesmen also allege that the military would subject an entire village to 'collective punishment' where security forces are targeted with IEDs. Security officials say it's wrong to call routine investigation 'collective punishment' or 'humiliation'.

"In case of a sporadic terrorist or IED attack, efforts are made to identify any possible local facilitator and investigate details of the event. And for this purpose, local populace is engaged strictly as per the local tradition where Jirgas are involved," the official said. And according to him, such measures have always helped in improving confidence of the locals and have, in fact, increased their cooperation with the army.




The military says SWA is one of the most peaceful agencies in the entire tribal belt where 100% of TDPs have returned to their homes. The agency is completely safe with no troublesome spots or points of concern. Seventy-five projects related to rehabilitation and social uplift are under way in the region with the help of 25 nongovernmental organisations.

Tehreek-e-Taliban threatens attacks on military

Having said that, trans-frontier threat remains a major concern for the military. Since SWA shares a border with Afghanistan, terrorist groups intermittently make attempts to sneak in from across the border to carry out attacks in Pakistan. However, the military has already started fencing the border to deny the terrorists ease of movement.