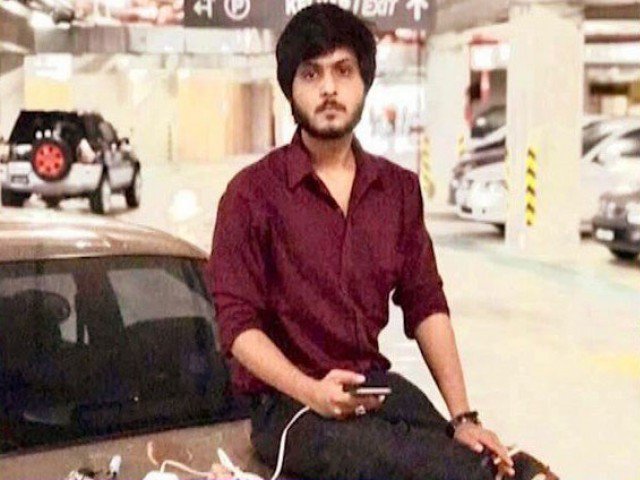 ---
KARACHI: Sindh Chief Minister Murad Ali Shah has ordered the formation of a new Joint Investigation Team (JIT) to probe into the Intizar Ahmed murder case.

The decision came following Intizar's father reaching out to the chief minister and expressing reservation over the investigation.

According to a notification issued on Monday, the deputy inspector general of Karachi South and representatives from Inter-Services Intelligence (ISI), Intelligence Bureau (IB), Pakistan Rangers and special branch of Sindh police will be members of the JIT.

"The JIT shall investigate the matter within 15 days and submit its report to home department," the notification said.

JIT proceedings come to a halt in Intizar murder case




Proceedings of the JIT formed in the Intizar Ahmed killing case have come to a halt as representatives of different law enforcement and intelligence agencies have said they will not continue until the JIT is notified by the home department.

Intizar murder case handed over to CTD

The JIT was formed to investigate the killing of Intizar, a 19-year-old student who was shot dead in Defence Housing Authority (DHA) on January 13 by personnel of a specialised unit of the Sindh police – the Anti-Car Lifting Cell (ACLC).

The JIT was formed just this Thursday with Counter-Terrorism Department (CTD) Intelligence SSP Pervez Chandio as its head. It was formed by the CTD and includes representatives of the Inter-Services Intelligence, Military Intelligence, Intelligence Bureau, Special Branch, Sindh Rangers and Karachi police.

This is the first time a JIT has been formed by the CTD rather than the home department, which is why its members have questioned its authenticity. On its first session on Friday, the JIT recorded the statements of those involved in the case such as the victim's father Ishtiaq Ahmed, key eyewitness Madiha Kayani, former ACLC chief SSP Muquddus Haider whose two guards are accused of firing at Intizar and arrested ACLC cops. On Saturday, the JIT also visited the crime scene.
COMMENTS
Comments are moderated and generally will be posted if they are on-topic and not abusive.
For more information, please see our Comments FAQ