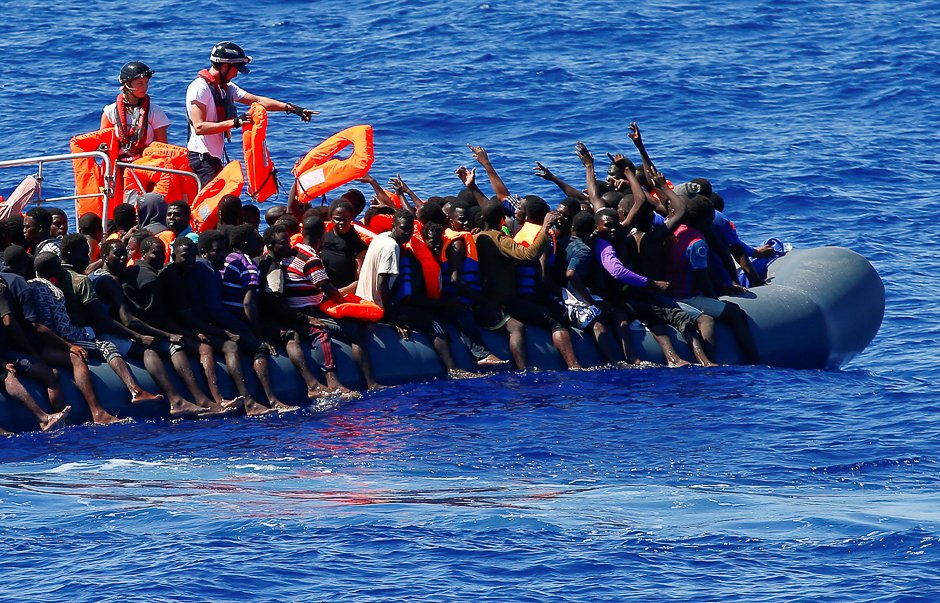 ---
At least 90 people were feared dead on February 2, in the latest migrant tragedy in the Mediterranean Sea off the coast of Libya, the UN migration agency said.

Eleven dead bodies of Pakistanis list of the tragic boat incident in Libya, will arrive at Benazir Bhutto International Airport, Islamabad as per the following flight details:

Flight No:                                SV722

Date of arrival:                       Wednesday, 14 February 2018

Estimated time of arrival:      1600 hours

The remaining two dead bodies will be dispatched soon, after the completion of the procedural formalities. The names and the contact details of the officers who are coordinating the arrival at the airport are as follows:

DG (Personnel) Mr Khalid Jamali, [email protected]  Cell #: 03005388280, DG(HeadquartersFinance) Mr Khalid Majid [email protected], Cell #: 03035349566

90 migrants, mostly Pakistanis, believed dead in shipwreck off Libya

A boat carrying the migrants capsized off the coast of Zuwara in the early hours Friday, International Organization for Migration spokesperson Olivia Headon told reporters in Geneva by phone from Tunis.

"At least 90 migrants are reported to have drowned, when a boat capsized off the coast of Libya this morning", the agency added in a statement.

It said that "16 bodies are reported to have washed up on Libyan shores", including two Libyan nationals and eight Pakistanis.

Two survivors from the disaster had swum to shore, while another was rescued by a fishing boat, it added.


COMMENTS (1)
Comments are moderated and generally will be posted if they are on-topic and not abusive.
For more information, please see our Comments FAQ