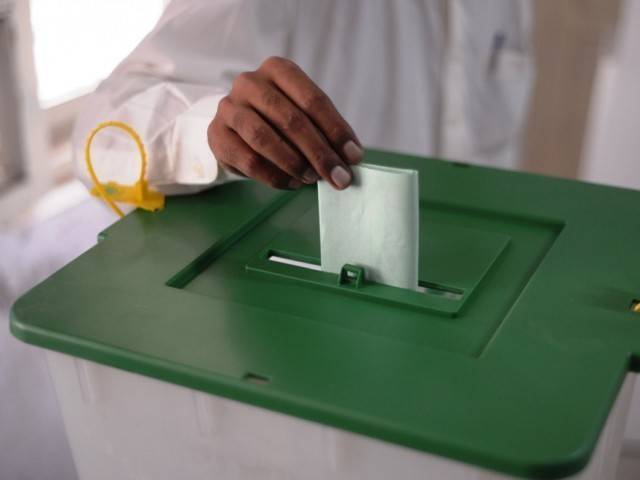 ---
ISLAMABAD:

The election monitoring team for NA-154 (Lodhran-I) imposed a fine of Rs40,000 and Rs30,000 on PTI's Ali Tareen and PML-N's candidate, respectively, for violating the election code.

The ECP monitoring teams have recently started taking action against violators of the code of conduct. A similar action was taken in by-polls in Chakwal last month.

Shah was slapped fine of Rs30,000 for facilitating Abdul Rehman Khan Kanju, MNA/Minister of State, during corner meetings to promote his election campaign.

Tareen faced fine of Rs40,000 since MNAs Imran Khan, Shah Mehmood Qureshi, Murad Saeed and Sheikh Rashid attended and addressed a public gathering in the constituency on February 9.

The ECP has sent separate notices to all those MNAs. Regional Election Commissioner of the area had summoned them to appear on February 11. It is not clear who amongst these alleged violators appeared before him in person or through counsel.

Army gets magisterial powers for Lodhran by-polls




If the regional/district election commissioner does not find the response of such a member satisfactory, they send their cases to the ECP for further action.

As per the code of conduct for by-polls, public office-holders cannot address such rallies or use their official position to influence the results.






Besides the public office bearers, the ECP added all members of national and provincial legislatures in the list.

The ECP's action was challenged in the courts. However no concrete directives have come from the courts yet.

PTI chief Imran has been issued such notices in the past. A district election commissioner from Jhelum was first to do so. After his daring move, many other district election commissioners followed him. Cases of such violations were sent to the ECP in the past.

But no punitive action has been taken by the commission so far against any such alleged violator.

However, after the code of conduct has become part of law after the Elections Act, 2017, the ECP is more empowered now to take action. Even such cases can lead to disqualification of a violator as member of parliament.
COMMENTS (2)
Comments are moderated and generally will be posted if they are on-topic and not abusive.
For more information, please see our Comments FAQ