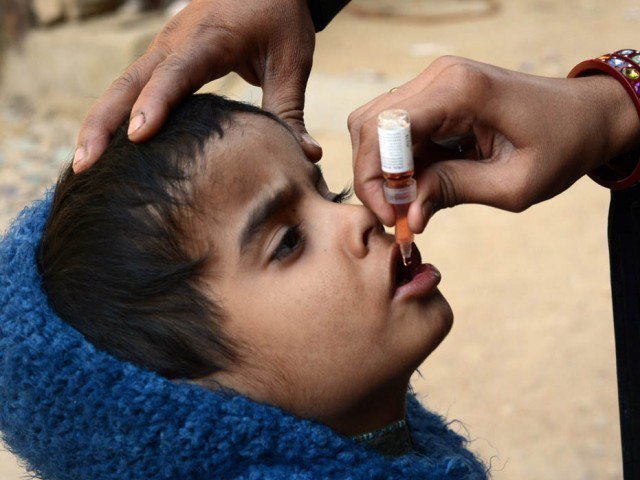 ---
PESHAWAR: Despite being polio-free for over a year now, the government has planned to launch a second anti-polio campaign in the tribal areas in as many months from Monday (today).

This was stated by federally administered tribal areas (Fata) emergency operation centre (EOC) in a statement released to the media on Sunday.

The statement added that the campaign will continue from February 12 to February 14, and will be followed by a catch-up campaign for all the children who are missed during the main campaign. The campaign will be held under the supervision of the agency's surgeons while security for the vaccinators will be provided by political agents, commissioners and law enforcement forces.

During the campaign, officials are aiming to vaccinate around 1.005 million children who are below five-years-of-age. As many as 4,368 vaccination teams, comprising 3,987 mobile teams, 276 fixed teams and 105 transit teams, will administer polio drops to children. Fata EOC Coordinator  Zubair Khan has emphasized to focus on vaccinating children moving to and from the polio-reservoir areas and the persistently missed children.

"Fata EOC team has made remarkable progress in improving quality of anti-polio campaigns in Fata and field workers' tremendous efforts not only allowed to keep Fata polio-free in 2017 but also helped achieve an unprecedented milestone of maintaining zero-polio-case status in Fata for past 18 months," Zubair said.

"Now our priority should be to keep Fata polio-free and to ensure the eradication of polio in the tribal belt," he concluded. Fata has been without a polio case for the past 18 months. The last polio case to be reported from the tribal belt was on July 27, 2016.

Published in The Express Tribune, February 12th, 2018.
COMMENTS
Comments are moderated and generally will be posted if they are on-topic and not abusive.
For more information, please see our Comments FAQ