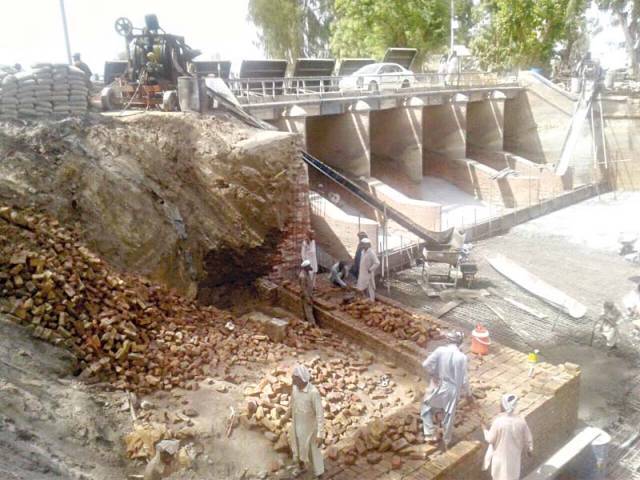 ---
NAUSHERO FEROZ: The chairperson of the Supreme Court-appointed judicial commission on water, Justice (retd) Amir Hani Muslim, has expressed displeasure over delay in completion of water supply and sewerage schemes in the district and directed the authorities concerned to complete the schemes without any delay.

Justice (retd) Muslim issued these directives during his visit to Naushero Feroz and Mehrabpur cities of the district on Saturday.

The Supreme Court-appointed water commission chief, during his visit, reviewed the water supply and sewage disposal sites and expressed his strong resentment over the situation.

Officials of the public health engineering department briefed the commission chief about Rs216 million water supply and drainage scheme.

Man, girl gunned down in Naushero Feroz

Justice (retd) Muslim was informed that machinery and a transformer installed at the Oxidation Ponds had been stolen, while the remaining machinery and equipment were handed over to the town administration in 2014.

The officials informed Justice (retd) Muslim that the water supply system was dysfunctional for a long time in the cities.The chairperson of the Naushero Feroz town committee, Pir Khalid Saifullah, informed Justice (retd) Muslim that machinery and other equipment was not handed over to the town administration by the public health engineering authorities.

Justice (retd) Muslim directed the executive engineer of public health engineering department to hand over the schemes to the town administration within two days. He also directed the department's chief engineer to submit a detailed report within three days to the commission.

Killing of kinsmen: Village in Naushero Feroze receives 8 caskets

During Justice (retd) Muslim's visit, citizens complained about the poor condition of the water supply and drainage system of the city and informed him that the city had neither a filter plant nor a water supply system, as a result of which people were using contaminated subsoil water.
COMMENTS
Comments are moderated and generally will be posted if they are on-topic and not abusive.
For more information, please see our Comments FAQ