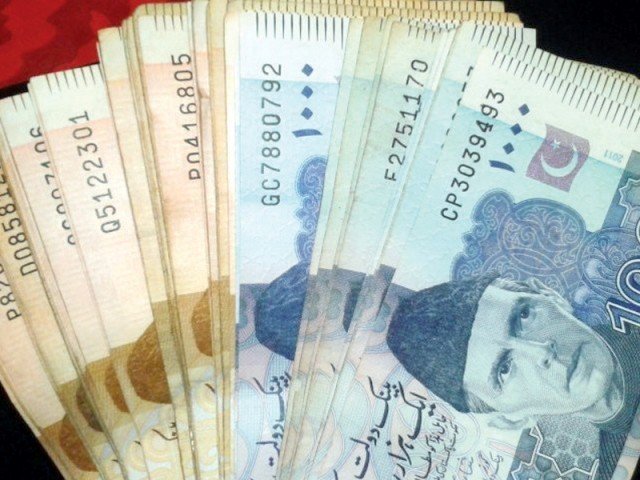 ---
LAHORE: The Auditor General of Pakistan (AGP) has unearthed irregularities of over Rs44 billion in the accounts of the Punjab government during the financial year 2016-17.

The AGP report pointed out various financial irregularities and mismanagement in almost all state organs, including Agriculture Department, Board of Revenue, Environment Protection Department, Finance Department, Food Department, Forestry, Wildlife and Fisheries Department, Health Department, Higher Education Department, Home Department, Information and Culture Department, Planning and Development Department, Livestock and Dairy Development Department, Population Department, Public Prosecution Department, School Education Department, Service and General Administration Department.

Corruption charges: NAB chairman orders inquiry against DRAP CEO

The report made available to The Express Tribune revealed irregularities of over Rs19 billion in violation of rules and regulations and principles of propriety in public operations. It further disclosed Rs42.7 million were lost in various cases of fraud, embezzlement, theft and misuse of public resources. The government also lost over Rs732 million due to its sluggish internal control systems, while the loss of over Rs4 billion was incurred in recoveries and overpayments, representing cases of established overpayments or misappropriations of public money.

The report also finds irregularities of over Rs14 billion due to non-production of record and Rs5.7 billion in cases of accidents, negligence and others.

The AGP has recommended investigation of cases regarding embezzlements/frauds and suspected misappropriation of public money and taking necessary remedial measures and ensuring production of relevant record for audit in respect of cases of non-production of record pointed out in the report besides taking disciplinary action in terms of section 14(3) of Auditor General's Ordinance, 2001. It further recommended adherence to canons of financial propriety, rules and regulations, especially in autonomous institutions.

Will resign the day I feel I'm not doing my job: Chairman NAB

Talking to The Express Tribune, Opposition leader Mian Mehmoodur Rasheed strongly condemned the incompetency of the departments and irregularities of over Rs44 billion were pointed out by the AGP. He said there was a need to debate over such reports in the Punjab Assembly but the government hid such reports and avoid debate over them. He quoted one AGP report of 2014 which according to him the AGP revealed corruption, embezzlement and irregularities of Rs182 billion out of which Rs44 billion were embezzled through PMLN chairmen. The AGP had recommended recovery of the said amount from these chairmen.

Rasheed indicated it is routine practice of the ruling party to sweep all such reports under the carpet to avoid criticism. He moved to the Speaker Rana Muhammad Iqbal Khan over the issue requesting to hold debate in the House but all in vain.

Published in The Express Tribune, February 11th, 2018.
COMMENTS
Comments are moderated and generally will be posted if they are on-topic and not abusive.
For more information, please see our Comments FAQ