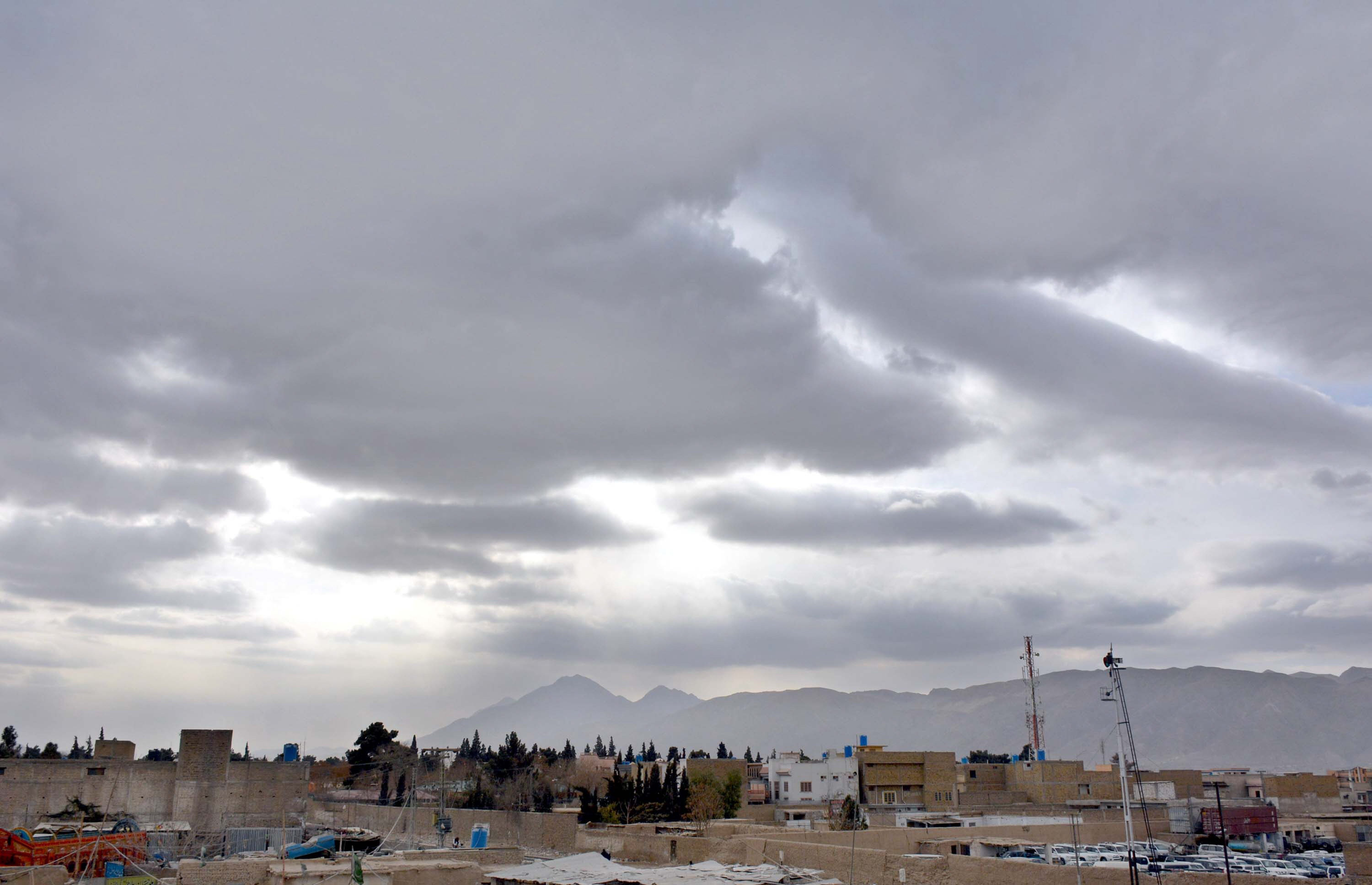 ---
ISLAMABAD: Light rain is likely at a few places in Quetta, Makran, Kalat and Karachi divisions while mainly cold, dry and partly cloudy weather is expected in most parts of the country in next 24 hours.

A westerly trough is present along the western parts of Balochistan and is likely to extend to western border of the country during the next 24 hours. It is likely to grip upper and central parts of the country on Sunday, an official of Met office said.

Pakistan's wheat farmers saved by timely weather forecast

In last 24 hours weather remained cold and dry in most parts of the country.

Minimum temperatures recorded on Friday were Kalat -08°C, Kalam and Quetta -06°C, Astore -05°C, Dir, Gupis, Gilgit and Parachinar -04°C, Skardu and Chitral -02°C, Murree and Islamabad 01°C, Peshawar 02°C, Muzaffarabad 03°C, Lahore and Faisalabad 05°C, Multan 07°C, Hyderbad 11°C and Karachi 13°C.