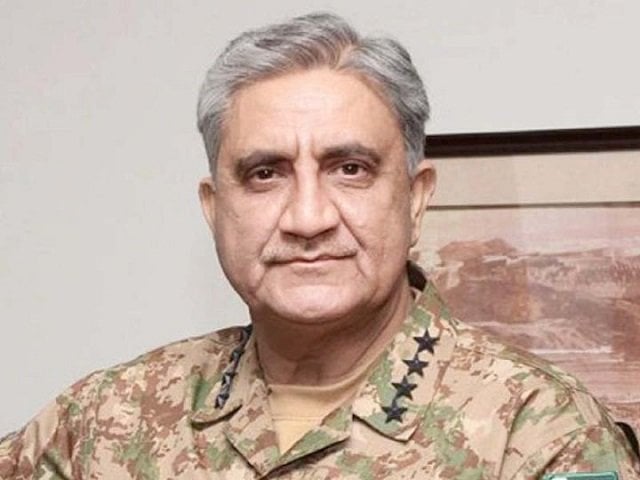 ---
ISLAMABAD: Top military commanders on Wednesday vowed not to compromise on the 'national interest' while cooperating with other international and regional stakeholders for peace and stability in the region.

The statement from the top brass came after Army chief General Qamar Javed Bajwa presided over the corps commanders' conference in the General Headquarters in Rawalpindi on Wednesday.

The military's media wing said commanders reviewed "geo-strategic and security environment" especially in the context of US security related policies for the region.

"Forum concluded that national interest shall be kept at premium while cooperating with all other stake holders for regional peace and stability," the Inter-Services Public Relations (ISPR) said in a statement.

The corps commanders' conference was held just days after a string of terrorist attacks rocked Kabul.

Afghanistan then pointed a finger at Pakistan, insisting that the terrorist attacks were planned across the border. The Afghan spy chief, who visited Islamabad after the attacks, said Pakistan was handed 'undeniable evidence' showing the terrorist attacks were planned on its soil.

Pakistan said it would look into the 'evidence' but also decided to pursue policy of engagement to sort out differences with Afghanistan.

As part of the policy, Foreign Secretary Tehmina Janjua led a high-powered delegation to Afghanistan last week to discuss the thorny issues.

The process of engagement would continue as an Afghan delegation is due to pay a reciprocal visit on Friday to carry forward the discussions.

Relations between Pakistan and Afghanistan have been tense for months because of differences between the two countries on how to put an end to the lingering conflict in Afghanistan. Both sides accused the other of supporting certain militant groups.

Meanwhile, the corps commanders also reviewed the progress of operation Radd-ul-Fassad while reiterating that "gains of years long counter terrorism efforts shall be consolidated" to achieve enduring peace and stability both for Pakistan and the region.

The top brass also reviewed the situation arising out of increased Indian ceasefire violations across the Line of Control and the Working Boundary.

"Indian CFVs are detrimental to peace, however, these or any Indian misadventure shall be responded effectively," the ISPR said.

Meanwhile, briefing the Senate Standing Committee on Foreign Affairs, Foreign Minister Khawaja Asif called for collective efforts to cope with the challenges the country is faced with and improve the image of the country.

"Despite difficulties, we have endeavored to address the problem. We will move forward keeping in view the guildlines and inputs of the elected representatives," Asif told the panel.

Separately, the National Assembly Standing Committee on Foreign Affairs rejected the four-year old draft bill moved by PTI lawmaker Shirin Mazari seeking rectification of all international treaties signed by Pakistan from Parliament.

Reacting to the move, the PTI leader expressed her shock but said the committee's decision was not unexpected.

"So much for MNAs supporting parliamentary supremacy! The bill was to allow parliament to ratify international treaties signed by the Pakistan government," she explained.