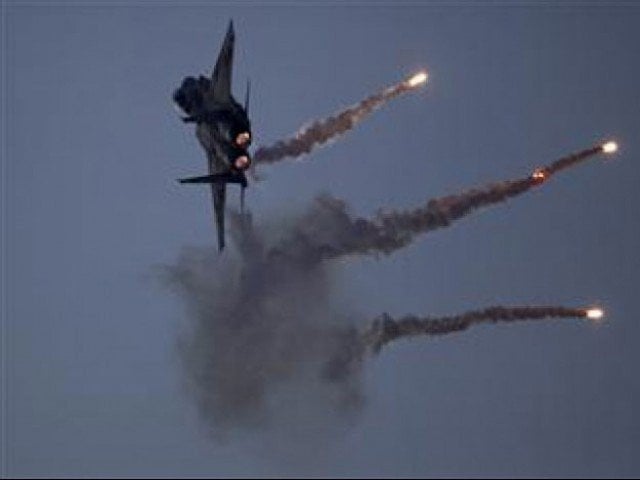 ---
WASHINGTON: US bombers have struck multiple Taliban targets in a new air offensive over the past four days in far northeastern Afghanistan near the China and Tajikistan borders, the Southern Command said Tuesday.

The strikes hit Taliban training facilities in Badakhshan province, "preventing the planning and rehearsal of terrorist acts," the Southern Command said in a statement.

Three-member Taliban delegation visits Pakistan

The bombing also destroyed vehicles that it said the Taliban took from the Afghan National Army and were turning into vehicle-born explosive devices.

The strikes were carried out in part by a US Air Force B-52 Stratofortress, which dropped 24 guided munitions.
The Southern Command, which oversees US military activities in the Middle East and Afghanistan, said it continues to carry out strikes against the Taliban and its support networks in Helmand Province in the south of the country as well.

Strikes and raids by US and Afghan forces "have resulted in the removal of more than $30 million of Taliban revenue since the campaign began in November, 2017," the Command said.

US calls on Pakistan to immediately arrest or expel Taliban leaders

US Defense Secretary James Mattis, defending the 16-year-old war in Afghanistan in a hearing by the House Armed Services Committee Tuesday, said that the new US strategy of training and advisory support to local troops has the strong backing of NATO allies helping the effort.

The number of allies in Afghanistan has actually grown to 41, he said."They're there because they believe in the strategy, which means the Afghan boys continue to carry the load for the fighting, but now with advisers that bring the NATO air support and fire support to bear to help them".
COMMENTS
Comments are moderated and generally will be posted if they are on-topic and not abusive.
For more information, please see our Comments FAQ