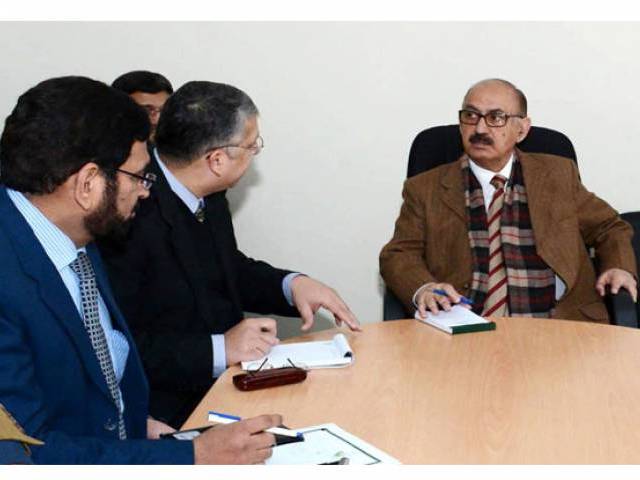 ---
ISLAMABAD: Awareness can lead to prevention and early detection of cancer, said the Advisor to Prime Minister on National History and Literary Heritage Irfan Siddiqui while addressing a seminar held to mark World Cancer Day being observed all over the world.

After listening to the brave cancer survivors of Oncology department NORI he said that faith, hope, appropriate and timely intervention can lead to successful treatment of cancer.

Nuclear Medicine, Oncology & Radiotherapy Institute (NORI) Islamabad, one of the eighteen cancer hospitals  being run under the aegis of Pakistan Atomic Energy Commission (PAEC), organised an awareness seminar for general public on Saturday.

Member Admin PAEC, Maj. General (retd) Munnawar Ahmad Solehria highlighted the role of PAEC in health sector saying eighteen cancer hospitals throughout the country are providing treatment facilities to over 800,000 cancer patients.

Guest of Honour Dr Ahmed Qidwai, Patron NPWS highlighted the importance of adopting a healthy lifestyle and inculcating the value of becoming great human being rather than a successful one.

President Green Task Force and eminent social worker Dr Jamal Nasir said that the past decades have seen a progressive increase in the global cancer burden, with two thirds of cancer cases in low and middle income countries.NORI is playing its part effectively in providing relief to the ailing humanity.

In his welcome address, NORI Director Dr Mohammad Faheem briefing about the services provided at the hospital said that a lot is being done for the upgradation of NORI hospital and new machines will be installed soon. The services provided by NORI are matchable with those of any well reputed international hospital. Eighty per cent of the patients suffering from this horrifying disease come to PAEC hospitals including NORI for treatment. In his awareness lecture he stressed that one third of cancers can be prevented by quitting smoking and maintaining a healthy lifestyle. He also stressed on the importance of early detection and presented warning signs of cancer

Earlier Dr Humera Mahmood, Head Oncology and Radiology canenlightened the participants about the cancer awareness activities being organised by the Oncology Department throughout the year. She further mentioned that kids shouldn't grow up in hospital beds and this year they have dedicated World Cancer Day to all Paediatric cancer patients. She provided an update of Cancer Patient support Group launched in the year 2017 and how that group has helped patients in reducing their stress and anxiety related to cancer. More than 20 children who have won war against cancer participated in the event.

Published in The Express Tribune, February 4th, 2018.