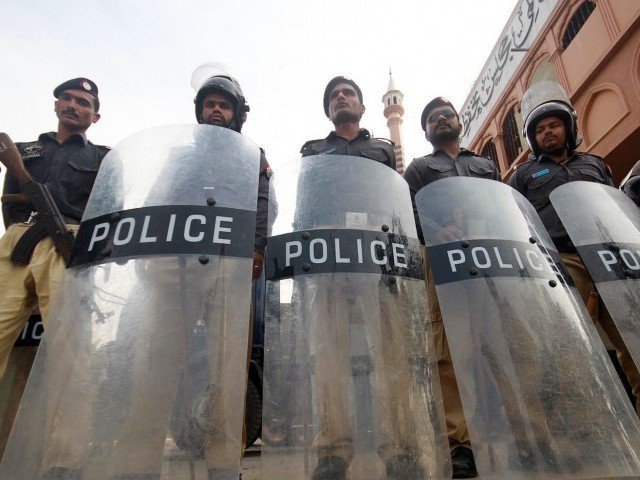 ---
KARACHI: The Senate Standing Committee on Human Rights has recommended investigations into the police encounters in Karachi in the last five years.

The committee, which met on Wednesday at Sindh Secretariat with Senator Nasreen Jalil in chair, discussed extrajudicial killings in Karachi. Senators Sitara Ayaz, Mir Kabir Ahmad Shahi, Nisar Muhammad Khan, Samina Saeed, Saleh Shah, Shahi Syed, Nehal Hashmi and Farhatullah Babar attended the meeting along with Chief Minister Murad Ali Shah, the provincial home minister, chief secretary, home secretary, inspector-general of police and other officers.

The senators expressed concern over the killing of Naqeebullah and the inability of the concerned agencies to apprehend SSP Rao Anwar despite orders of the Supreme Court. According to the senators, the failure in arresting SSP Anwar was giving rise to suspicions that he was being protected by some influential people.

Speaking to the media, Jalil said criminals were operating in police ranks and such policemen must be taken to task. "We have witnessed how criminals get away scot-free while innocents are put behind bars," she said, adding that injustice must come to an end.

444 people killed in encounters under Rao Anwar, claims report

Babar lamented that there was no legislation in the country to deal with torture, custodial death and custodial rape, despite the fact that Pakistan had signed and ratified the United Nations Convention against Torture. After signing and ratifying the convention against torture, it was obligatory to enact domestic legislation but it was not done, he said.

Babar added that over a year ago, the Senate had unanimously passed a private member's bill on torture, custodial death and custodial rape but since it was not passed by the National Assembly within the stipulated period, it had now been sent to the joint session of Parliament. The Pakistan Peoples Party senator demanded that the government immediately convene joint session of Parliament to get that critical legislation passed. If the government did not want to adopt the private bill, it should either bring its own bill or adopt the private bill as its own with the permission of the mover, he said.

The police in the province was governed by a very old law in which there was no provision for an independent body to investigate complaints of excesses and extrajudicial killings against the police, Babar said. He added that the new police legislation presently under consideration of the provincial government must provide for an independent body to probe complaints against police force.

Five militants killed in police encounter at Super Highway

The committee also expressed concern over people being picked up by law enforcers in vehicles without number plates. There should be proper monitoring of police and other agencies and all must be held accountable before the law, the senators said.

Later, the committee members also visited Sohrab Goth to express solidarity with people protesting against the murder of Naqeebullah.