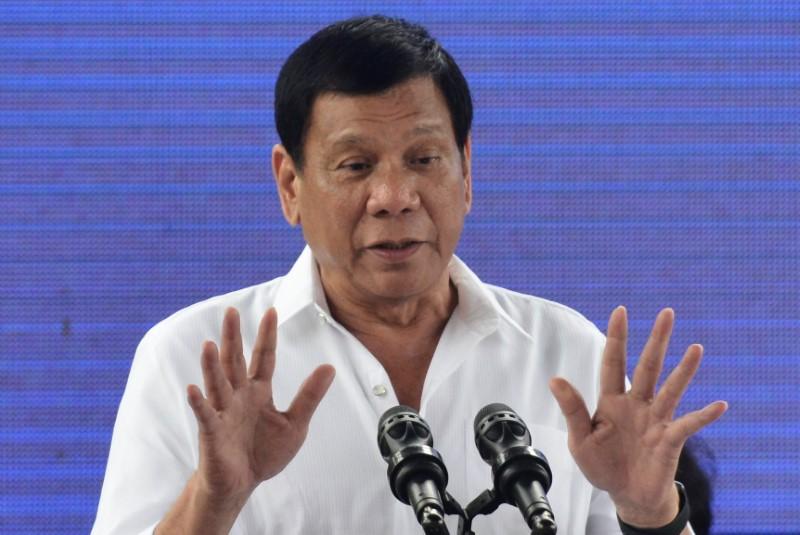 ---
MANILA: Philippine President Rodrigo Duterte on Wednesday threatened to ban hundreds of thousands of Filipinas from working as maids in the Middle East as he said domestic workers were being raped in Kuwait.

Over two million Filipinos, many of them maids, are employed in the region, helping to prop up the Philippine economy with billions of dollars in salary remittances to their families each year.

Last week, Duterte barred Filipinos from seeking work in Kuwait over reports of widespread abuse, exploitation and deaths, although the ban did not affect workers already in the Gulf state.

"One more incident about a woman, a Filipina worker being raped there, committing suicide, I'm going to stop -- I'm going to ban" Filipinos working, he said.

"And I'm sorry to all the Filipinos there, they can all go home."
"Let me be blunt about this because Kuwait has always been an ally. But please do something about it and for the other countries of the Middle East."

A visibly angry Duterte was speaking shortly before boarding a flight for India to attend a regional summit.

"Can I ask you now to treat my countrymen as human beings with dignity?" he added.

Filipinos could face jail time for not singing national anthem enthusiastically

Duterte said last week that four Filipinas had died in Kuwait over the past few months in apparent suicides.

Kuwait embassy officials in Manila could not be contacted for comment.

Philippine Foreign Secretary Alan Peter Cayetano said separately that Duterte had reacted to a recent report on abuses in Kuwait.

"Statistics don't lie and there is grave concern about the abuses in Kuwait," he said.

There were more than 200,000 Filipinos in Kuwait and a "large" number were stranded in that country, were paid less than they were promised or were abused, Cayetano said.

Cayetano said Kuwaiti and Philippine diplomats had met in both countries to discuss the issue after Duterte imposed the ban.

"We expressed the same concerns and they expressed surprise or shock that we used a ban immediately," Cayetano said.

"So the point is we are sending a message around the world."

An estimated 10 million Filipinos work overseas, with the oil-rich Middle East countries key destinations.

Accounts of Filipinos being subjected to abuse, overwork, rape or dying in suspicious circumstances in the region have long circulated.
COMMENTS (2)
Comments are moderated and generally will be posted if they are on-topic and not abusive.
For more information, please see our Comments FAQ