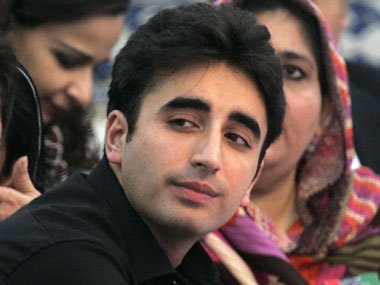 ---
Pakistan Peoples Party (PPP) Chairperson Bilawal Bhutto Zardari announced on Monday that the Sindh government is working on introducing an awareness programme on child sexual abuse as part of the school curriculum.

"We have been working on this curriculum since 2009," the chairperson said while addressing a press conference at Bilawal House, adding that the information included in the programme is child-friendly and culturally appropriate.

"We worked with the ulema [religious scholars], teachers, parents and NGOs to develop the curriculum," Bilawal said.

With deadline crossed, Zainab's case yet to be solved

The PPP chairperson was joined by singer and education activist Shehzad Roy who, via his nonprofit the Zindagi Trust, was heavily involved in revitalising the Sindh school curriculum.

"We have adopted two government schools since the inception of the Zindagi Trust," Roy said.

"We first introduced the awareness programme regarding child rights and child sexual abuse in government schools in 2009. At first, parents were doubtful about what we were teaching," the activist added.

Man wanted for Zainab's murder allegedly involved in 8 more rape cases

"They thought we were misguiding their children. But gradually, when they saw how beneficial this programme was and how much the awareness was needed, they grew to appreciate it," Roy added.

It is important to teach children about what constitutes inappropriate touching and behaviour from both strangers as well as people in their families, he cautioned.

"More than that, it is crucial to teach children what to do and how to talk about an incident should they become a victim," he added.

Roy appreciated the efforts of the provincial government and said it has been integral in spreading awareness of child-related sexual abuse.