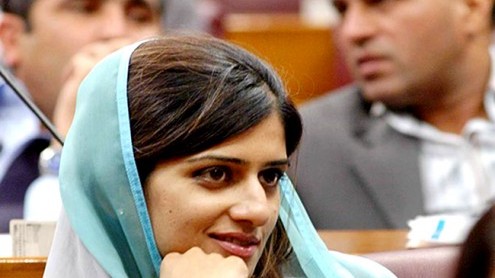 ---
ISLAMABAD: Prime Minister Yousaf Raza Gilani said on Tuesday that women parliamentarians have the potential to become catalysts for change.

Addressing the National Convention of Women Parliamentarians 2010 in Islamabad, he said the government is amending discriminatory laws against women and the domestic violence bill will also be enacted soon. Gilani said the government has allocated 10 per cent quota for women to ensure that they are brought into the mainstream and are able to stand on their own feet.

Pakistan has a relatively large representation of women in the National Assembly, the senate and provincial assemblies when compared to other countries of the world. Of the 342 seats in the National Assembly, women comprise 22.2 % of those seats. In the upper house or Senate, women make up 17% of the parliamentary seats.

According to a list compiled by the Inter-Parliamentary Union, Pakistan stands 49th in the list of countries in terms of representation of women in the parliament. Pakistan has a higher representation of women in its parliament compared to the United Kingdom, the United States of America, India, Israel and many other countries.

The high representation today is a significant development from the past considering that women were often discouraged from entering politics. Women's representation in Pakistan's parliament has been growing through the years, starting with 10 seats reserved for women in the 1956 constitution going through an unstable pattern to 60 in the 2008 elections.

For a complete list of Senators, click here.

For a list of women in the National Assembly on the 60 reserved seats, click here.

(ADDITIONAL INFORMATION TAKEN FROM APP).
COMMENTS (2)
Comments are moderated and generally will be posted if they are on-topic and not abusive.
For more information, please see our Comments FAQ