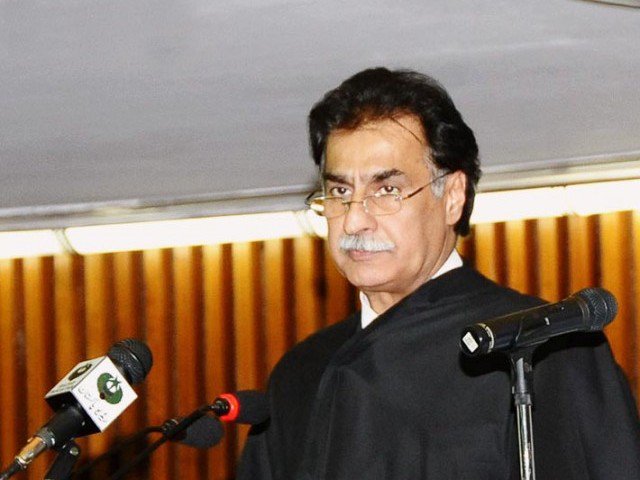 ---
ISLAMABAD: National Assembly Speaker Sardar Ayaz Sadiq has stressed the need for regular interaction between the political and parliamentary leadership of Pakistan and Russia to build bridges of understanding and friendship.

"Constant engagement from both the sides has added depth to the existing relations," Sadiq said while talking to a parliamentary delegation, headed by State Duma Committee on Security and Counter Corruption of the Russian Federation Chairman V I Piskarev, at his residence on Tuesday.

Pak-Russia Friendship Group Convener Marvi Memon and Russian Ambassador to Pakistan Alexey Y Dedov were also present on the occasion.

How Russia came to Pakistan's help

"Pakistan considers Russia a valuable friend who has been a partner in economic and infrastructure development in Pakistan," said the speaker, adding that he always endeavoured to strengthen ties between the legislatures of the two countries.

He also pointed out that both the countries had similar views on various international issues and were already supporting each other in various global matters.

Sadiq stressed the need for closer cooperation between Russia and Pakistan to effectively combat the menaces of drug trafficking and terrorism and to ensure peace and stability in the region.

He informed the Russian delegation that Pakistan was focusing on how to tackle terrorism in the region and how to connect with each other.

"Speakers from China, Russia, Turkey, Iran and Afghanistan will jointly focus on these common causes [during a meeting] in Islamabad from December 23 to 26 and will pave the way for a new era of development and prosperity in the region," Sadiq said.

Pakistan, Russia and China inch closer to formal alliance

Vast opportunities for Pakistan and Russia were available in economic and trade sectors that could provide long-term benefits for both the countries, he said, stressing the need for further boosting ties in the fields of trade, business, energy, defence, textile, metallurgy, manufacturing, etc.

Piskarev supported the idea of holding a conference in Pakistan devoted to connectivity, security issues and fight against terrorism with the participation of Iran, China, Russia, Turkey and Afghanistan.

He said the Pakistan-Russia cooperation is central to tackling regional challenges, including terrorism, drug-trafficking and regional stability.

"Russia attaches immense importance to its relations with Pakistan," he said, assuring Russian cooperation for Pakistan in the fields of agriculture, textile, manufacturing, infrastructure, defence and education.
COMMENTS
Comments are moderated and generally will be posted if they are on-topic and not abusive.
For more information, please see our Comments FAQ