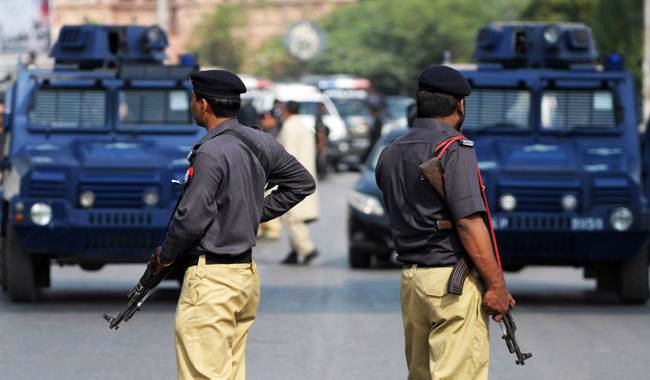 ---
HYDERABAD: Three men were killed and eight others injured in an armed clash between two groups during an Eid Miladun Nabi rally in Khairpur district of Sindh on Thursday.

After the incident that took place in Ameer Shah village, organisers of the rally – Syed Sardar Shah Jeelani and Abdul Qadir Shah Jeelani – staged a sit-in outside the local press club along with the bodies and demanded that police lodge an FIR against the other group.

They accused that the rival group, belonging to a different sect, attacked the Rabiul Awwal rally without any provocation and killed and injured a number of participants.

"Despite our repeated requests in which we had cited security concerns, the district administration did not provide the rally with adequate security," Sardar Jeelani said.

The slain persons were identified as Abdul Latif Buriro, 55, Muhstaq Buriro, 45, and Zulfiqar Buriro, 25. The injured included Qurban Ali Buriro, Suleman Buriro, Noor Mohammad Buriro, Liaquat Buriro, Kashmir Buriro, Ghulam Shabbir Dharejo, Imtiraz Hussain Kathor and Shahabudin Dharejo. Six of the injured reportedly belonged to the Jeelani group while two to the alleged attackers.

After the incident, markets in many parts of Khairpur were closed, fearing a riot. The police and Rangers were also deployed in all sensitive areas to prevent possible clashes. The law enforcement agencies also surrounded the district hospital where the dead and injured had been shifted.

According to police sources, at least 20 suspects had been arrested in a subsequent crackdown. However, officially the police did not disclose identities of the detained suspects.

Deputy Commissioner Nawaz Soho and SSP Ghulam Azfar Mahesar negotiated with the protesters, who later called off the sit-in on assurance that an FIR would be registered against the accused as identified by Jeelani. Sectarian clashes have been sporadically occurring in Khairpur for last many years.