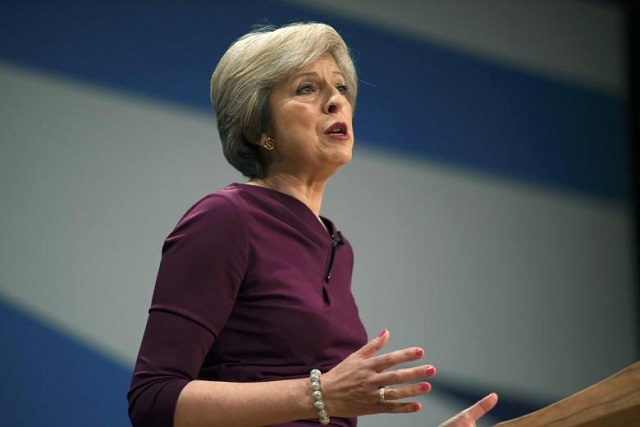 ---
BAGHDAD: British Prime Minister Theresa May met with her Iraqi counterpart Haider al-Abadi in Baghdad on Wednesday, an Iraqi government spokesman said, her first visit to Iraq since coming to power last year.

The British government said in September that there were around 600 British soldiers on the ground in Iraq. They are primarily involved in training Iraqi security forces in battle winning infantry, engineering and combat medical techniques, as well as providing courses on countering improvised explosive devices and other skills.

British PM May embarks on visit to Saudi Arabia, Jordan

Britain has provided over 1,400 military personnel as part of its three-year involvement in the US -led global coalition against Islamic State.

"Iraqi-British relations have witnessed an improvement, especially in the field of counter terrorism," state television quoted Abadi as saying.

Britain had also helped Iraq on the issue of those who were internally displaced as a result of an Islamic State takeover of various parts of the country and the subsequent campaign by Iraqi forces to dislodge the Sunni militants, he said.

"We will continue to support Iraq in various fields," May was quoted as saying by Iraqi state television. "We look forward to building a continuing relationship between Iraq and Britain."