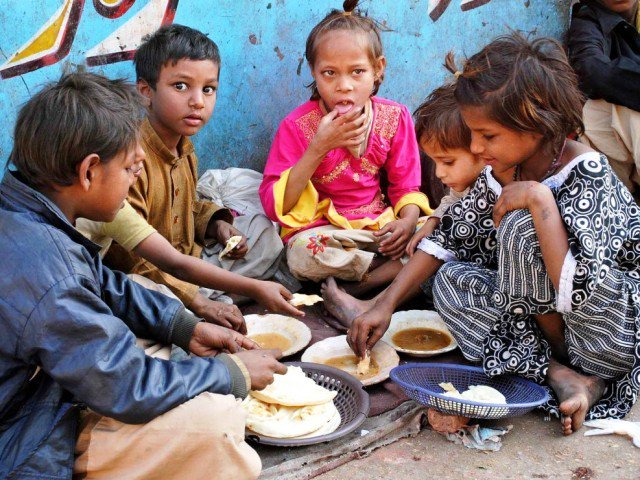 ---
ISLAMABAD: If you think you are seeing more children on the street than ever before, you may not be mistaken. A new report estimates that there are as many as 1.5 million children living on the streets of the country's urban centres.

This was revealed in a report, Children of Pakistan and A Comparison of School Dropout Rates, unveiled by Society for the Protection of the Rights of the Child (SPARC) on Thursday. The figure was up from 1.2 million street children in 2012.

The report was launched during a seminar on Child Labour and Children in Modern Day Slavery, organised by SPARC in collaboration with American Center for International Labor Solidarity (ACILS), Child Rights Coalition (CRC) Asia and National Commission for Human Rights Pakistan (NCHR) in Islamabad on Thursday.

A second survey report unveiled during the seminar, Child Labour in District Haripur, found that many children were working in hazardous circumstances in industries and establishments in the district.

Children, it found, were on average working for 12 hours every day. To make matters worse, these children were being paid a fraction of what adult counterparts were being paid with payments as meagre as Rs50-Rs100 per day.

Moreover, 86 per cent of children found working in these industries had dropped out of school to work for various reasons. More alarmingly, most of these dropped out students, around 56 per cent, had no interest in returning to their studies due to multiple reasons such as corporal punishment and the need to financially support their families.

During the seminar, it was highlighted that child labour and children in modern-day slavery continue to remain in high numbers. According to the 2014-15 Labour Force Survey, there are an estimated 3.7 million children between the ages of 10-17 in the workforce. Of these, 1.64 million are engaged in hazardous work.

Previous estimates from the 2010-11 Labor Force Survey indicated that there were only 5.7 million 10-17-year-olds in the workforce.

However, in the absence of a proper nationwide survey, actual figures are believed to be much higher.

The Global Slavery Index, 2016 estimates 2.1 million people in Pakistan living under slavery making up about 1.13% of the global population. This constitutes a significant proportion of children engaged in modern-day slavery.

SPARC Research Manager Farshad Iqbal highlighted the need for civil society organizations to address the issues of child labour through innovative measures in advocacy and service delivery to maximise their impact.

He further asserted that an integrated government poverty alleviation strategy, which includes shifts in microeconomic and macroeconomic policies were the need of the hour to substantially eliminate the problems of poverty.

SPARC founder and lawyer Anees Jillani gave a detailed presentation on current child labour laws and suggested pertinent amendments needed to fill the gaps which allow for child labour and modern slavery to prevail in the country.

Human Rights Ministry Director General Hassan Mangi said that the government was according to high priority to child labour and efforts were being made to protect and care for this vulnerable group.

NCHR Chairman Justice (retired) Ali Nawaz Chohan emphasised on the need for spearheading poverty alleviation initiatives and linking them to concerned departments for eradicating child labour and modern day slavery.

Published in The Express Tribune, November 24th, 2017.
COMMENTS
Comments are moderated and generally will be posted if they are on-topic and not abusive.
For more information, please see our Comments FAQ