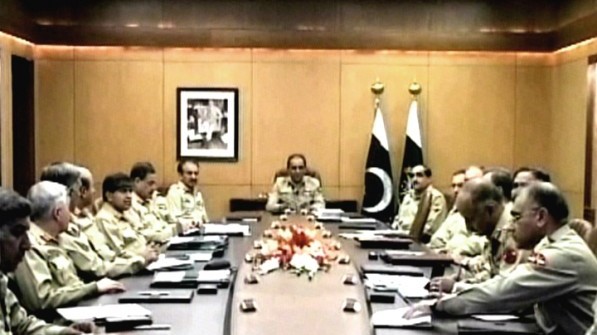 ---
ISLAMABAD:
Four hundred and twenty eight officers of the armed forces have been promoted to the posts of brigadiers and colonels.
The promotions have been approved by the Army Selection Board -- headed by Chief of Army Staff - General Ashfaq Pervez Kayani.
More than 113 officers have been promoted to the post of brigadier while 315 have now become colonels. Meanwhile, 69 officers have been directly promoted to brigadiers from the lieutenant colonel while 44 officers have been made colonels
Moreover, six officers were promoted from the office of a liutenant colonel to colonel. They will become brigadiers after serving on this post for a year.
COMMENTS (1)
Comments are moderated and generally will be posted if they are on-topic and not abusive.
For more information, please see our Comments FAQ