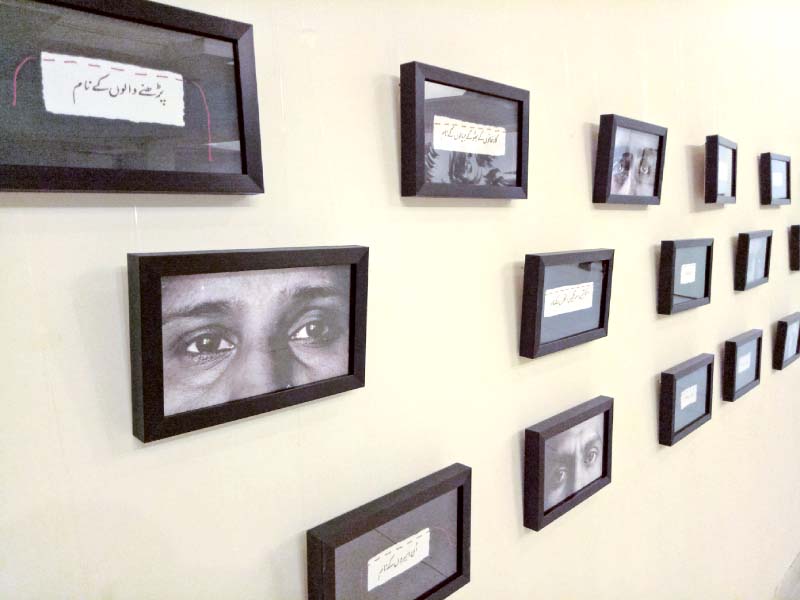 ---
LAHORE: To spread the message of political struggle, social justice, peace and love, the three-day Faiz International Festival kicked off at Alhamra Arts Centre on the Mall on Friday.

These are some of the cornerstone principles which the legendary poet stood for during his lifetime.

Bringing forth panel discussions, music and theatre performances, book launches, lectures, poetry, workshops, dance performances and theatrical readings, the third Faiz festival is themed around 'Aaany waalay dino kay safeeron kay naam' and is focused on youngsters and children.

No Indian showbiz personality willing to attend Faiz Ahmed Faiz Festival

Salima Hashmi, daughter of Faiz and a celebrated artist, said the festival was a constant reminder that people need to celebrate what they have and think about where they are going.

"A festival like this has a larger objective; not only does it bring people closer to poetry, music and theatre literature, but it also gives them a sense of their own identity," she said.

"This is the year that we are especially encouraging the youth. The event features schoolchildren's performances to the poetry and music of Faiz." She added young artists, performers and actors will also be speaking during the discussion panels," Hashmi added.




She said participants will be pondering over the social constraints they are currently experiencing. The artist added it would offer participants with a platform to think about the direction society is taking.

The festival will include sessions with literary stalwarts like Zehra Nigah, Pran Nevile, Harris Khalique, Mustansar Hussain Tarar, Asghar Nadeem Syed, Musharraf Zaidi and Salman Rahshid.

Film and TV actors participating in discussion sessions include Javed Sheikh, Sarmad Khoosat, Nabeel Qureshi, Mahira khan, Bushra Ansari, Samina Peerzada, Irfan Khoosat, Bahar Begum, Arif Lohar, Jawad Ahmed and Arshad Mehmood among others.

Activities at the festival also include six exhibitions including 'kuch ishq kiya kuch kaam kiya' which presents Faiz's life in images from the Faiz Ghar archives.

Acknowledging Faiz's Palestinian connection, a cause that was close to the poet's heart, this year's FIF is also hosting an exhibition titled 'New Geography: cultural heritage in rural Palestine' by Shatha Safi, a Palestinian architect.

Free performances include a classical Eastern music performance by Tarz Orchestra, two Punjabi plays by Sangat theatre group, dramatic readings by Zambeel, a play by Ajoka, classical music night with Shafqat Ali Khan, a children folk music performance by Lok Virsa and poetry read by Adeel Hashmi, with western classical music on piano. Live musical performance by Tina Sani will also be held.

Meanwhile, special events include a performance by British singer Tanya Wells, famous for her renditions of Urdu Ghazals as well as a fusion of Pakistani and Syrian music by Nahel Al Halabi and Nafees Ahmed.

Published in The Express Tribune, November 18th, 2017.