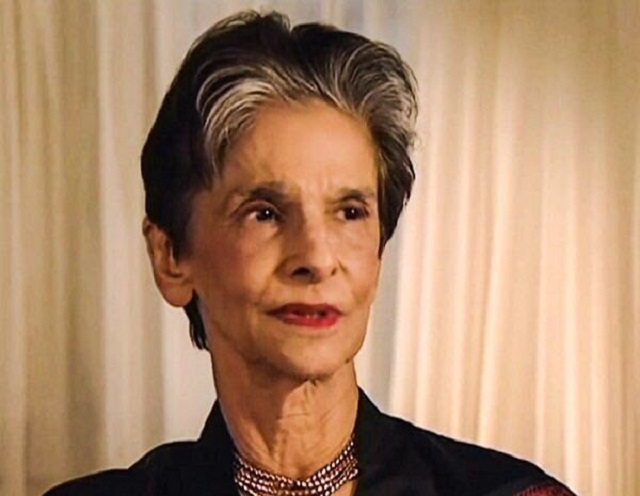 ---
Dina Wadia, the only daughter of Pakistan's founder Quaid-i-Azam Mohammad Ali Jinnah, passed away at her home in New York on Thursday, a spokesperson for the Wadia Group said in a statement. She was 98.

Dina Wadia is survived by her son and Wadia Group Chairman Nusli N Wadia, daughter Diana N Wadia, and grandsons Ness and Jeh Wadia, said the statement issued in Mumbai.

The Wadia Group, one of the oldest conglomerates of India, was founded by Sir Lovji Nusserwanjee Wadia in 1736.

Dina Wadia was born on the night between August 14 and 15 in 1919.

"She made a dramatic entry into the world, announcing her arrival when her parents were enjoying a movie at a local theatre in London.

"Oddly enough, precisely 28 years to the day and hour before the birth of Jinnah's other offspring, Pakistan," acclaimed historian Stanely Wolpert wrote in his book Jinnah of Pakistan.

After marrying a Parsi businessman, Wadia stayed in India before moving to the United States. She visited Pakistan upon the death of Jinnah, followed by another trip in 2004, during the Pervez Musharraf regime.

"This has been very sad and wonderful for me. May his [Jinnah's] dream for Pakistan come true," she had written in the visitor's book at the Quaid-i-Azam mausoleum in Karachi.

According to a statement by the foreign office spokesperson, the President and prime minister of Pakistan have expressed their deepest condolences  on the passing away of Dina Wadia to her family.

The spokesperson also conveyed words of compassion and prayer on behalf of the Pakistani nation to Wadia's son, saying that Wadia was greatly respected and admired in the country.

Messages of condolence poured in immediately after the news of Wadia's demise broke. Politicians and activists took to the microblogging site Twitter to offer their respect.


Saddened to learn of the death of our Quaid's daughter Dina Wadia. May her soul rest in peace.

— Imran Khan (@ImranKhanPTI) November 2, 2017
Rest in Peace Mrs. Dina Wadia. The last survivor of Quaid e Azam Muhammad Ali Jinnah. pic.twitter.com/QibbquBiVk

— Shah Mahmood Qureshi (@SMQureshiPTI) November 2, 2017
RIP Dina Wadia. Quaid e Azam MA Jinnah & Ruttie Petit Jinnah's only child. https://t.co/0TLkSZrEgw

— Farahnaz Ispahani (@fispahani) November 2, 2017
"I'm deeply saddened at the death of Dina Wadia. My sympathies are with the bereaved family" @CMShehbaz

— Punjab 2013-18 (@Punjab13to18) November 2, 2017
COMMENTS (20)
Comments are moderated and generally will be posted if they are on-topic and not abusive.
For more information, please see our Comments FAQ