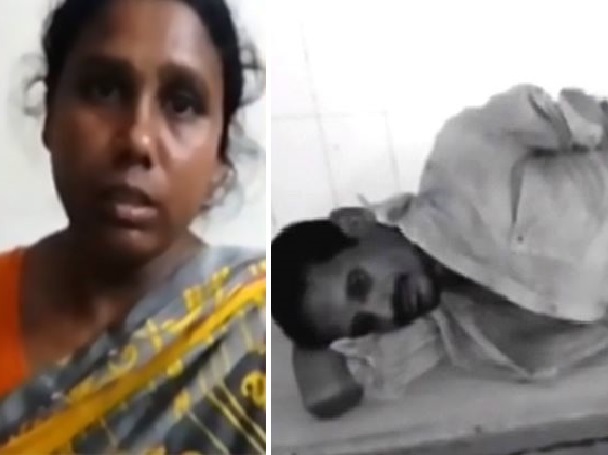 ---
A woman hacked off her drunk husband's penis when he tried to rape her in front of their children in Jammikunta, a town in the Karimnagar district of India's Telangana state.
The enraged wife told police that her husband, R Ravinder, had come home after a lunchtime drinking session and began to grope her, Mail Online reported.
She said she grabbed a kitchen knife and sliced off his genitals.
Ravinder, 40, is reported to be recovering in hospital, but the media did not report whether or not surgeons were able to reattach his severed manhood.
Indian woman cuts off lover's genitals after finding out he's marrying someone else
The local police chief told reporters that the incident took place when Ravinder was harassing the woman after getting drunk.
"Neighbours have told us that the couple often fought whenever Ravinder came home drunk," he added.
"Unable to bear the harassment, she took a knife and chopped off his penis. We have filed a case under section 307 of IPC (attempt to murder) against the woman."
The official said Ravinder was being treated at a government hospital in Jammikunta.
Indian woman cuts off religious guru's penis over rape attempt
But his wife remains defiant, saying she acted in self-defence.
She told local media that her husband harassed her sexually every time he got drunk.
But when he tried to rape her in the presence of her children, she became so angry and frightened that she was forced to use extreme measures to stop him.
It was not clear whether rape charges against the injured husband were being pursued.
Three months ago in a similar incident in Tamil Nadu, a wife now facing assault charges chopped off her husband's penis when she discovered he was cheating on her.