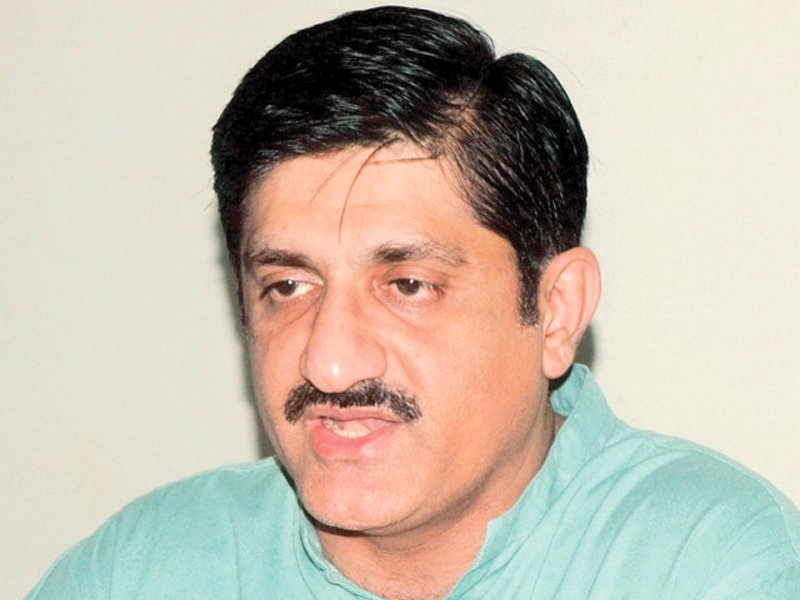 ---
KARACHI: Chief Minister Murad Ali Shah, taking serious notice of the kidnapping of a woman from Lal Bah village in Umerkot, has issued directives to the commissioner and deputy inspector-general of Mirpurkas to recover the woman and protect the lives and dignity of everyone living there.
The chief minister has also directed the health department to dispatch medical teams to different villages of Jhudo in Mirpurkhas where chickenpox has reportedly affected a number of children. He advised them to undertake adequate medical measures and report to him.

Murad Ali Shah increases his own salary by 300%

Directives to district administration
Shah has issued instructions to all the commissioners, deputy commissioners and other officers of the administration to keep close coordination with the residents of their respective areas. "Our people are simple, poor and innocent; therefore they must be looked after properly, particularly in terms of their security and resolution of their day to day issues," he said.
"The deputy commissioners must visit their cities, health facilities and schools so that their functioning could be ensured in public interest," he said. The chief minister also issued similar instructions to the police for monitoring the streets so that the people can carry on with their day-to-day and business activities without any fear.

Shelving pay rises

The chief minister also encouraged local government representatives to direct local bodies to keep their areas neat and clean. "We are giving them ample funds, therefore they have to work," he said.