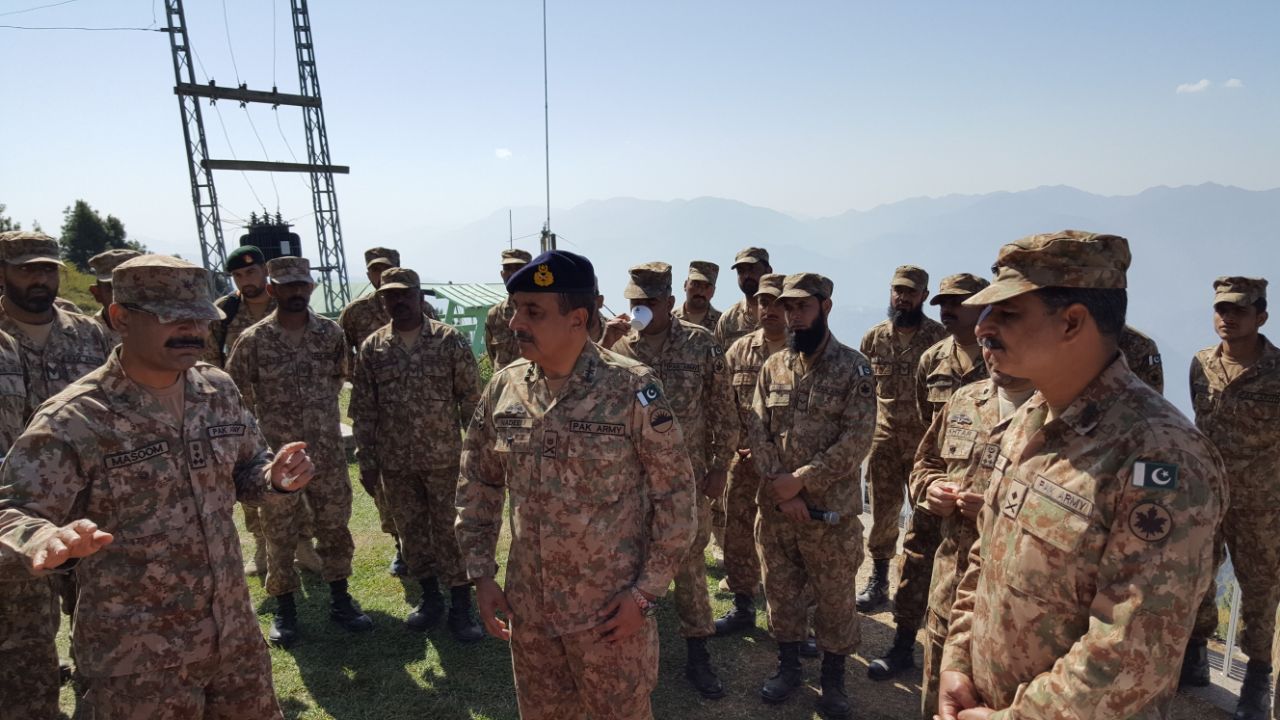 ---
Rawalpindi corps commander Lt Gen Nadeem Raza has condemned Indian aggression at the Line of Control (LoC) and Working Boundary (WB).

On a visit to various sectors along the LoC, Lt Gen Nadeem Raza "condemned India's non-professional, unethical and brutal cross LoC firing, resulting into civilian casualties", the Inter-Services Public Relations (ISPR) said in a statement.

Interacting with soldiers, the corps commander lauded morale and motivation of troops, saying army's "professional ethos and moral obligation restrict us from responding in kind, as Kashmiris living on other side of the LOC are our brothers".

He appreciated resilience of civil population and their confidence in army troops in the area.

In this year, 1,100 ceasefire violations have taken place along the LoC and WB, according to a Foreign Office statement. As a result, 47 civilians have been killed and 159 injured.
COMMENTS
Comments are moderated and generally will be posted if they are on-topic and not abusive.
For more information, please see our Comments FAQ